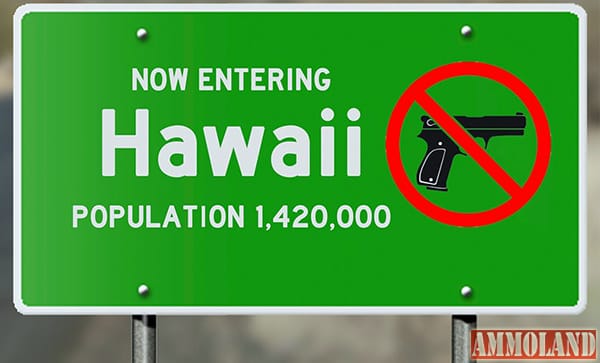 Kailua, HI -(AmmoLand.com)- The Senate Public Safety Committee, Chairman Senator Clarence K. Nishihara, will hold a public hearing on HB2632 March 17, 2016.
Please click on the bill number above for bill information and to send testimony.  HRA OPPOSES.
Deadline to submit testimony, 1:45 pm Wednesday March 16.
Requires the county police to seize all firearms from any person who is a danger to self or others due to mental health reasons and requires emergency hospitalization. Good idea! But where's the due process?
The bill language in the present draft is unclear as to whether a judge's order is required to seize guns. HPD thinks they won't need one.
HRA remains STRONGLY OPPOSED unless the bill is amended to specify that a court order must be obtained for the hospitalization before firearms can be seized, as required under the 2nd and 4th Amendments and Hawaii State law: capitol.hawaii.gov/hrscurrent/Vol06_Ch0321-0344/HRS0334/HRS_0334-0061.htm.
MAHALO,

HARVEY GERWIG, LEGISLATIVE LIAISON and PRESIDENT, HRA
About Hawaii Rifle Association:
HAWAII RIFLE ASSOCIATION, a non-profit organization registered and incorporated within the State of Hawaii and representing the National Rifle Association as its State Affiliate Organization for the State of Hawaii.
For more information, visit: www.hawaiirifleassociation.org.