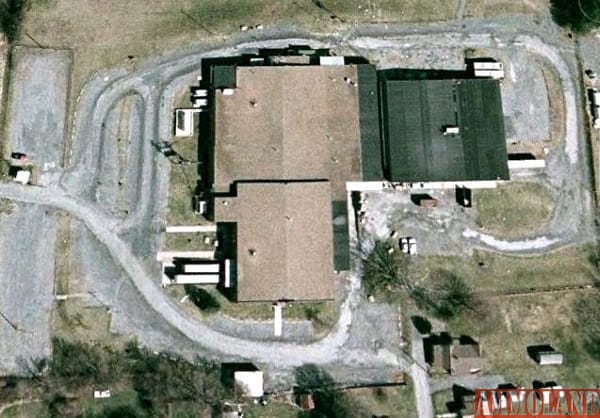 Shenandoah, VA -(AmmoLand.com)- Since being founded four years ago in Elkton, Va., TacticalWalls has experienced exponential growth each year.
What began as an operation of one (founder Tim Matter) has now blossomed into a company with 26 current employees. As a result of the company's rapid success and subsequent growth, TacticalWalls
has moved into a larger facility in the Town of Shenandoah, Va.
Tim Matter, founder of TacticalWalls, said, "Over the past four years, we've seen a tremendous growth throughout our company. The response from our customers has been amazing and we're looking forward to continuing to bring exciting new products to the market. In order to continue to meet demand, we're excited to have our operations moved into the larger facility. This means more room for supplies, more room for inventory and more opportunity for future growth."
TacticalWalls' new facility in Shenandoah was once the Genie Garage Door plant that shuttered in 2011. The facility has been vacant for almost five years. The purchase and renovation of the new facility was financed by the Elkton Branch of Farmers & Merchants Bank, headquartered in Timberville, Va. and the increased space will prove to be substantial. While TacticalWalls' previous headquarters was approximately 15,000 square feet, the new facility is more than 58,000 square feet. The move will more than triple its existing executive offices, manufacturing area and shipping space, while also providing expansive climate-controlled warehousing capabilities for storing large volumes of product.
"TacticalWalls is a great example that the American Dream is alive and well. What started as Matter's idea has morphed into 26 American jobs and counting. All of our products are built right here in Virginia and we're excited to be a part of the economic development of the Town of Shenandoah and Page County," said Chris Wood, executive vice president of sales and marketing for TacticalWalls.
ABOUT THE COMPANY AND HOW IT BEGAN
Established in 2012, TacticalWalls is a family owned and operated business, based in the Shenandoah Valley of Virginia.
Tim Matter came up with the idea while trying to solve the familiar problem of limited storage space. He needed a way to store firearms safely and out of sight, while still maintaining quick access to them. His answer was an elegant solution that took advantage of the unused space in the walls.
Since then, TacticalWalls has developed a variety of concealment storage options ranging from three different sizes of hidden mirrors, four different sizes of concealment shelves, to smaller items such as lamps, wall clocks and more. Each product is a fully functional piece of home décor with a hidden compartment to store firearms or valuables. The products are handmade using domestically sourced hardwood, and high impact ABS plastic.
TacticalWalls primarily retails its products through its website, selling directly to consumers, but is rapidly building its wholesale business. TacticalWalls is also an international company, having sold and shipped a considerable volume of orders overseas.
Products can be found at retailers around the nation or at TacticalWalls.com.
About TacticalWalls:
TacticalWalls is a family owned and operated business, based in the Shenandoah Valley of Virginia. Our products are proudly manufactured in the United States. Every product is handcrafted using U.S.-sourced materials. We make products that are simple to install, easy to use, and offer discreet storage solutions for every room.
For more information, visit: www.TacticalWalls.com.