By John Farnam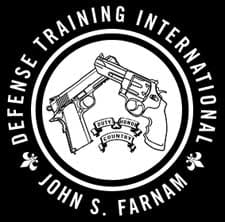 Ft Collins, CO –-(Ammoland.com)-  In addition to our subscription Operator Instruction Series, I've elected to make available several instructional videos FREE, on subjects I consider critically important in light of the current course of world history.
We are saturated with viewpoints (sometimes conflicting), particularly with regard to firearms training. I want to introduce correct mindset in a way that will inspire, embolden, and encourage aspiring Operators in pursuing formal training from competent instructors.
All free videos can be viewed on: www.dtioperator.com
Click on "Free Videos"
These are intended for unconditional sharing with friends, family, colleagues, and all others who may benefit
Current topics:
Range Training Conduct, Etiquette, and Safety
Legally Justified/Defensible Use of Force
Talking with Children about Terrorist Attacks/Mass Shootings
More coming!
Of course, our subscription DTI Operator Video Series continues to expand and goes into much more detail, and I surely hope aspiring Operators will subscribe, but I think these free videos, intended for a wide audience, will stimulate critical thinking and inspire everyone to join us in our advancement and refinement of this Art.
"Any fool can 'know.' The point is to understand." ~ Albert Einstein
/John
About John Farnam & Defense Training International, Inc
As a defensive weapons and tactics instructor John Farnam will urge you, based on your own beliefs, to make up your mind in advance as to what you would do when faced with an imminent and unlawful lethal threat. You should, of course, also decide what preparations you should make in advance, if any. Defense Training International wants to make sure that their students fully understand the physical, legal, psychological, and societal consequences of their actions or inactions.
It is our duty to make you aware of certain unpleasant physical realities intrinsic to the Planet Earth. Mr Farnam is happy to be your counselor and advisor. Visit: www.defense-training.com