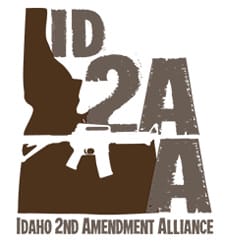 Canyon County, ID -(AmmoLand.com)- The dust has settled and the Idaho Second Amendment Alliance and gun owners across Idaho are cheering the passage of Senate Bill 1389, Constitutional/Permitless Carry.
Bloomberg did everything he could during the session to beat back and defeat this important piece of legislation.
With the help of great patriots like yourself, WE DEFEATED BLOOMBERG!
This victory didn't come easy.
It took us over 4 years and countless hours of lobbying, doing rallies and gun shows, petition drives, and going to legislative districts to educate voters on where their representatives stood on the issue.
In addition to all that was the all important battle against every gun control advocates favorite lobbyist, Michael Bloomberg.
Luckily, we won and he lost.
But there were some votes against your gun rights.
That is why our battle to protect gun rights in Idaho isn't over yet!
We have work to do!
There are anti-2nd Amendment legislators in our Statehouse and there are even Republicans among them!
Rep. Maxine Bell (R-25) and Rep. Rich Wills (R-23) are two legislators who voted against gun rights and they both have primary challengers in May!
Even if you are not in their districts, your rights may be affected by their bad votes.
That's why it is important for all of us to work together to oust gun control politicians.
The ISAA is making every effort to educate the voters in these two districts that their Representative voted against gun rights!
Your generous contribution TODAY can help us increase those efforts to even more people!
$500, $250, or even $100 will go a long way to pushing out direct mail, flyers, media advertisements, and more to help educate these voters.
Please go to www.idahosaa.org/donate and DONATE IMMEDIATELY to help bring these anti-2nd Amendment politicians down!
Remember that Rep. Maxine Bell (Republican-District 25) covers Jerome, Kimberly, Filer, Buhl, parts of Twin Falls, and a few other very small towns.

Rep. Rich Wills (Republican-District 23) covers everything in Elmore and Owyhee Counties which includes Marsing, Mt. Home, and Glenns Ferry among others.
Keep up the good work and lets top off our victory of getting Permitless Carry passed by ousting some very bad politicians this May!
Sincerely,

Greg Pruett
Executive Director, ISAA
P.S. I know many of you gave a lot during the legislative session.  Some of you haven't been able to donate yet.  Even if you can donate $25 today that will be a huge help in supporting gun rights right here in Idaho!
Idaho Second Amendment Alliance:
The Idaho Second Amendment Alliance exists to fight for the 2nd Amendment rights of all Idaho citizens. Even in a gun friendly State like Idaho, the 2nd Amendment is under constant threat.
For more information, visit: www.idahosaa.org.