NEW FIELD LOCKER MEDIUM PISTOL CASE JOINS PLANO'S PREMIUM LINE OF FIREARMS CASES AND PROVIDES "JUST RIGHT"-SIZED PROTECTION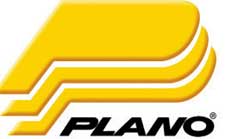 Plano, IL -(AmmoLand.com)- In 2015, Plano proudly introduced the Field Locker Mil-Spec Case Series; considered by many to be the finest firearms cases ever engineered.
The robust series consisted of two pistol models, two long-gun models and a tactical model. These cases were engineered and constructed to meet or exceed the exacting requirements of the U.S. Military and law enforcement. Specifically, each of these five cases were certified by an accredited test facility as meeting military specifications for immersion, dust, vibration and transit drop per MIL-STD-810G.
For 2016, Plano announces the addition of the new Plano Field Locker Medium Pistol Case to the acclaimed Field Locker line, providing a lighter and more compact partner to the existing Large and Extra-Large Field Locker Pistol Cases.
With exterior dimensions of 13.24"x11.15"x 6.375" and interior dimensions of 10"x8"x5.75", the Field Locker Medium Pistol Case is just right for secure storage and transport of almost any single pistol, with room to spare for extra magazines. It also makes a great field or travel case for DSLR camera gear or any other small piece of equipment worthy of premium, worry-free protection. A pluck foam interior allows a customized fit to a specific firearm, accessories or other valuable equipment.
Like all other cases in the Field Locker Mil-Spec line, the Field Locker Medium Pistol Case sports an extreme-duty reinforced shell with premium componentry. A wide, heavy-duty, draw-down latch turns this case into a veritable vault when closed, sealing top and bottom sections closed around a thick Dri-Loc gasket. The case "breathes" through a high-performance Pressure Release Valve, which equalizes pressure divergence caused by altitude or temperature. A pair of stainless steel-reinforced padlock hasps guards contents from curious kids and crooks, while providing top-tier security during air travel. Easy handling and transport comes courtesy of an over-molded, heavy-duty, swiveling handle.
PLANO MODEL 109130 FIELD LOCKER MEDIUM PISTOL CASE:
Meets MIL-STD-810G Specification for Immersion, Dust, Vibration and Transit Drop
Extra-Wide, Heavy-Duty Latches
Heavy-Duty Handle
Stainless Steel Padlock Hasps
Heavy-Duty Dri-Loc Gasket Seals Out Dirt, Dust and Moisture
Pressure Relief Valve
Designed to Stack and Interlock
Pluck Foam Interior for Customized Fit
Exterior Dimensions: 13.24"x11.15"x 6.375"
Interior Dimensions: 10"x8"x5.75"
Weight: 4.5 lbs.
MSRP $69.99
If Goldilocks had a pistol, her story with the three bears may have had a totally different ending. More importantly, however, we're pretty sure she would have been an enthusiastic supporter of the new, "just right"-sized Plano Field Locker Medium Pistol Case.
You will be, too. They're available now. Learn more at www.planomolding.com.
About Plano Fishing:
A tradition of excellence. Owning a Plano tackle box has become a heritage that has endured for more than half a century. In 1952, Plano introduced the first molded plastic tackle box. For the next fifty years, the Plano brand found its way into the hearts and hands of four generations. Today, there's a 4 in 5 chance that if you own a tackle box, it was made by Plano. There are many reasons why consumers choose Plano, including quality, durability and innovation, but our favorite is "It's what my dad always used."
For more information, visit: www.planomolding.com/fishing.
About Plano Hunting:
Innovation and quality are the traits that have become associated with the Plano brand. Thousands of hunters and shooters have come to trust Plano for the storage of their firearms, bows and hunting accessories. Since 1952 Plano has been supplying outdoor enthusiast with storage solutions that allow them to make the most of the time they have outdoors.
For more information, visit: www.planomolding.com/hunting.