By Dean Weingarten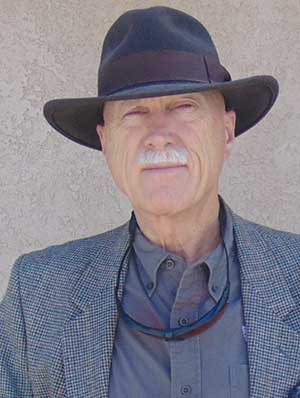 Arizona – -(Ammoland.com)- In New Hampshire, Democrat Governor Maggie Hassan has promised to veto a near identical bill to the "Constitutional" carry bill that she vetoed last year.  The measure  is proving popular this year, with three more states being added to the "Constitutional" carry club. From unionleader.com:
CONCORD — Voting along party lines, the Senate Thursday repealed the requirement to obtain a concealed weapons permit, although the governor says she will veto the bill as she did last year.

House Bill 582 would allow anyone who can legally own a gun to conceal a loaded weapon.

Under current law, a person may carry a loaded weapon that is visible, but a permit is required to carry it concealed.
West Virginia, Maine and Idaho increased the number of "Constitutional" or permitless carry states to 10 this year.  Nine have restored the right to carry a concealed weapon to the status that existed when the Bill of Rights was ratified on 15 December, 1791.  Vermont has always had permitless carry, and has one of the lowest crime rates in the nation.
New Hampshire is now surrounded by states that have restored the right.  New Hampshire's requirement for a carry permit was passed about a hundred years ago as "progressive" ideas swept the nation.  Those laws are being repealed as evidence accumulates that they did more harm than good.  Opponents say that they are an infringement on Second Amendment rights.  The New Hampshire Senate passed HB 582 14 to 10, along party lines.  The bill passed the House in January, 206 to 146.  Republicans voted for the bill, Democrats against.
With a promised veto, it seems unlikely that New Hampshire will reach "Constitutional" carry status this year.  A Republican governor may be required to accomplish that.  And that may be exactly what the legislature is pointing out.
There is no evidence that permitless carry leads to higher crime levels; there have been some studies that claim a statistically significant drop in violent crimes occurs when more people can legally carry weapons.  Overall, the change in crime rates is small.  "Progressives" appear to oppose the bill on the principle that government power should not be limited; conservatives, libertarians and constitutionalists approve of it because it shows that the Constitution can and should limit government power.
Those that trust the government are against the measure; those that trust the people are for it.
Trust in the people is on the rise; trust in the government is at record lows.
Vermont, plus the nine states that have restored "Constitutional" carry now make up 20% of all the states in the Union.  They are Alaska, Arizona, Arkansas, Idaho, Kansas, Maine, Mississippi, West Virginia, and Wyoming.  They extend from the Pacific to the Atlantic, and from the Canadian border to the Mexican.   They outnumber the states that cling to the outdated notion of "may issue" concealed carry permits.
A number of other states have "Constitutional" or permitless carry legislation in the works.  Missouri has a bill that has passed the House.   "Constitutional" carry states could reach majority status in a few years.
©2016 by Dean Weingarten: Permission to share is granted when this notice is included.
About Dean Weingarten;
Dean Weingarten has been a peace officer, a military officer, was on the University of Wisconsin Pistol Team for four years, and was first certified to teach firearms safety in 1973. He taught the Arizona concealed carry course for fifteen years until the goal of constitutional carry was attained. He has degrees in meteorology and mining engineering, and recently retired from the Department of Defense after a 30 year career in Army Research, Development, Testing, and Evaluation.