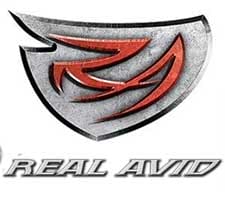 USA –  -(Ammoland.com)- The Real Avid Smart Mat line is everything old gun-cleaning mats wish they were and more. For too long, gun-cleaning mats have lacked insight from true gun owners so, Real Avid designed this mat to be different.
Platform specific mats (AR15, 1911 and AK47) feature takedown and cleaning instructions printed on the mat while universal models (Gun and Handgun) appeal to all gun owners. The padded mat protects work surfaces without sliding around and is oil-resistant making cleanup simple and fast.
The attached parts keeper tray has a magnetic compartment to hold small pins, springs and bolts to keep the focus on cleaning guns and not worrying about finding missing parts. This is a whole new approach to gun-cleaning mats.
43" x 16" padded cleaning mat (AR15, AK47, Gun)
19" x 16" padded cleaning mat (1911, Handgun)
Oil resistant work surface
Parts keeper tray
Magnetic holder in parts keeper tray
Illustrated disassembly instructions (AR15, 1911, AK47)
MSRP $19.99 (AR15, AK47, Gun)
MSRP $14.99 (191, Handgun)
About Real Avid
Since 2009, Real Avid has created mission specific products for experienced hunters and shooters. Real Avid is the inventor and world leader in gun specific multi-tools and the first to build lights into the handle of knives. The innovation and insight built into every product comes naturally; as hunters and shooters Real Avid hungers to be different, to go deeper, and to invent new and smarter ways to solve problems. That's our mission. We will know we've succeeded when we earn the right to be a partner with you on your missions. Visit www.RealAvid.com for more information and to see the full line of Real Avid products.