By Don McDougall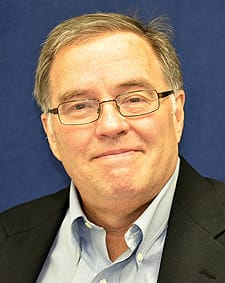 Fairfax, VA -(AmmoLand.com)- The left wing gun grabbers talk all about how guns are not an urban problem. I mean Bill Clinton may not see it this way, but his wife sure does.
Her repeal of the Protection of Lawful Commerce in Arms Act (PLCAA) would see every gun maker and gun dealer out of business in 5 years.
So let's go back to the FBI Unified Crime Report and the Federal Bureau of Justice. These sources are unbiased and universally accepted. Let's ask what America would look like if we solved urban gun violence.
83% of all gun deaths are related to minority gangs and drugs. That means of the 10,000 gun murders a year 8,300 are minority on minority violence related to gangs and drugs.
What if we solved the problems of gangs and drugs? I mean rather than going after the entire population we instead focused on those doing the killing. What if we focused on the 5% of the population that cause the problem?
Let's say we achieve this task. What would the crime and murder rate in America look like?
We have a population of 320,000,000 and 10,000 murders with guns, so we have 3.2 gun related murders per 100,000 people. If we remove the gun related deaths caused by gangs and drugs that number drops to about .54. Less than a single gun death per 100,000 people!
The tragedy of gun murders is an URBAN problem fueled by gangs and drugs.
The United States without gangs and drugs looks like France, Germany and England. In fact, our murder rate is less! White and middle-class America does not have a gun problem. The NRA's America does not have a gun problem. Our murder rate is equal too or less than countries with total gun bans. Gun violence is an Urban problem. Our solutions must address the 5% that causes the violence.
Jobs, better education, and real hope (not just campaign slogans) are the solutions. We must strike at the cause of the violence.
So the three things the gun grabbers throw back in our face when we propose these common sense solutions are:
Suicides – why leave them off.
Japan and South Korea have almost total gun bans but 2-2.5 times our national suicide rate. If guns caused suicides, these countries would be near the bottom. The 2nd Amendment Foundation is embarking on one of the nation's largest and most complete suicide prevention programs. This program has the potential to help ALL people at risk for suicide. For the anti-gun crowd, only the 50% that might use a gun seem to matter. For us pro-freedom people, ALL lives matter. How someone dies is far less important than the fact that we have lost someone.
Crime and Guns – Your actions are racist.
Criminals do not follow the law, but they are influenced by the sentencing. We see this when gangs use 13-year-olds as the trigger in a shooting. Proposal: use of a gun in the commission of a crime adds (a non-negotiable) 25 years to your sentence. Discharge the gun adds 50 years. Criminals are not stupid; they're just dishonest. Think about our cities if we could harness all that ingenuity for good rather than on drugs and gangs?
We need to eliminate weapons of war from our streets!
Ok, let me put this out there. It is criminals with small caliber handguns that commit crime. The world is NOT NCIS or Hawaii 5-O. The violence you see on TV is not reality. Stop thinking it is. While you're in your own head please realize that most all of what you see on TV IS NOT REAL! Try reading a book once in a while.
Bill Clinton got it right when he said: "I don't know how you would characterize the gang leaders who got 13-year-old kids hopped up on crack and sent them down to the street to murder other African American children. Maybe you thought they were good citizens."
For the Anti-gun left it is NOT about saving lives, it is about banning guns. They let our cities burn, and throw away an entire part of our America to meet their ends. The simple fact is that gun bans will do NOTHING to end gang and drug violence. As such they will have no effect on the murder rate.
Better schools, vocational training, job training and fighting institutional racism are the REAL solutions to gun violence.
Why do the gun banners ignore this? Because saving lives is not their goal. For the Hillary's of the world, Black/Brown lives are throw away; their lives don't matter except as a tool for getting votes and keeping power.
It is not the cops who are doing the killing, it is more honestly the politicians who refuse to address the causes of the violence. They kill 8,300 people a year and smile about it.
About Don McDougall:
Don McDougall is an NRA instructor and member of the Los Padres "Friends of the NRA"committee. If he's not at the range you will find him setting the record straight with on gun issues and gun safety on AmmoLand Shooting Sports News.

AmmoLand says Join the NRA