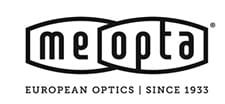 Hauppauge, NY -(AmmoLand.com)- The Meopta MeoPro HD 80 spotting scope is the winner of this year's Outdoor Life Editor's Choice award in the spotting scope category.
Beating out 11 competitors for this prestigious award – one of the largest fields in years – the Meopta MeoPro HD 80 Spotting Scope impressed the test team with its "crystal clear Schott glass, high-speed center-barrel focus, and very appealing price."
The MeoPro HD 80 is assembled in the United States at Meopta's Long Island, New York facility using Czech components and is a favorite amongst guides and hunters who appreciate exceptional performance and durability in addition to stylish design.
Here are excerpts from the June-July 2016 issue of Outdoor Life:
"Most high-end spotting scopes ship with a variable-power eyepiece that can be swapped out for a fixed-power unit (usually 30X) that's sold separately. The fixed-power eyepiece generally has better light transmission and field-of-view than the zoom. The problem is, few hunters actually buy the second eyepiece, so the versatility of the system is offset by the additional cost and dust-introducing components of the detachment mechanism."

"Meopta has addressed this problem with the MeoPro 80, a lovely 80mm spotter that has an integrated, non-removable 20X–60X eyepiece. The simplicity of the scope allows Meopta to bring the MeoPro to market at about two-thirds of the cost of its flagship spotting scope, the 82mm MeoStar S2. But we found the MeoPro has nearly identical optical performance to its big brother."

"It was runner-up in the 12-scope field for low-light performance. The MeoPro wowed the test team with its edge clarity, brightness, and durability.  In a competitive field of high-power units, the Meopta was the spotter that testers reached for most frequently when they wanted to glass bull elk on a mountainside miles away, or to assess hits on our 600-yard rifle target."

"We are honored that a Meopta optic has once again been named Editor's Choice by the Outdoor Life test team," said Reinhard Seipp, general manager and COO of Meopta USA. "We truly appreciate the time and effort the editors put into the rigorous testing of optics year after year, and it is very gratifying when experts like these recognize our efforts to produce exceptional optics at an attractive price point."
MSRP: $1,724.99
About Meopta:
The Meopta Group is a U.S. family-owned, multinational company with facilities in the United States and Europe. Founded in 1933 in Czechoslovakia (now the Czech Republic), Meopta is a leading manufacturing partner to many of the world's finest optical brands. In their Czech facility, Meopta conceives, develops and manufactures precision optical and electro/optical systems for semiconductor, medical, aerospace and military industries as well as for consumer markets. In their New York plant, precision optical products are manufactured and assembled to exacting standards in clean-room environments for the military, industrial and consumer markets.
For more information, please visit www.meoptausa.com.