Based on news reports that a federal report on so-called "smart gun" technology would be issued as soon as today, the National Shooting Sports Foundation, as the trade association for the firearms industry, issues the following statement. While NSSF has yet to see the report, we would like to make our position clear on the issue: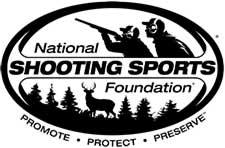 Newtown, CT -(AmmoLand.com)- The National Shooting Sports Foundation does not oppose the development of so-called "smart gun" technology.
The industry does, however, oppose ill-conceived government mandates to compel the use of this conceptual technology due to a number of concerns including reliability challenges, product liability concerns, battery life, and unintended safety consequences. We firmly believe the market and consumer demand should be allowed to function without interference from the government. We also oppose any effort to politicize the purchasing of law enforcement equipment.
Law enforcement officials in the U.S. have dangerous jobs and put their life on the line every day to keep us safe. The announcement by the White House is driven by the agenda of anti-gun interest groups, not by the demands of the officers whose lives depend on reliable firearms to do their jobs. Any step toward mandating that highly-trained federal law enforcement personnel carry firearms limited by the whim of unproven, unreliable technology makes their jobs more dangerous, and puts their lives and public safety at risk.
That's why the Fraternal Order of Police also opposes mandates that police officers be required to use this unproven technology. Law enforcement has an understandable reluctance to adopt firearms that may prevent officers from being able to discharge a firearm under duress or adverse conditions.
FOP Executive Director Jim Pasco told Politico that "Police officers in general, federal officers in particular, shouldn't be asked to be the guinea pigs in evaluating a firearm that nobody's even seen yet . . . we have some very, very serious questions."
The firearms industry is proud our law enforcement officials use our thoroughly tested, reliable products to do their jobs and protect public safety. If law enforcement officials desired "smart guns," and they were reliable enough to be available on the market, they would already have them.
"Smart Gun" Resources:
The expected politically driven announcement from the White House cannot change the reality that neither requirement is met by the still evolving "smart gun" technology that exists today.
About NSSF:
The National Shooting Sports Foundation is the trade association for the firearms industry. Its mission is to promote, protect and preserve hunting and the shooting sports. Formed in 1961, NSSF has a membership of more than 13,000 manufacturers, distributors, firearms retailers, shooting ranges, sportsmen's organizations and publishers.
For more information, visit www.nssf.org.