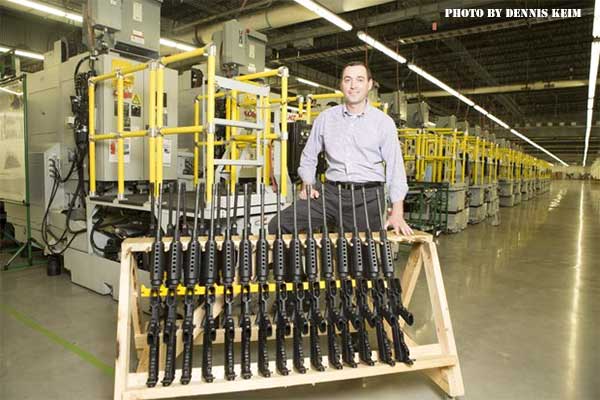 Huntsville, AL – -(Ammoland.com)- Remington Outdoor Company announced its plan today to close its Mayfield, Kentucky firearms operations in an effort to become more organizationally focused and competitive.
Approximately 200 employees will be affected.
The operation will be consolidated into their Huntsville, Alabama operation. Actual plant closure and transition to Huntsville will take several months.
The two plants are roughly 250 miles apart.
The Mayfield facility has been in operation for nearly 20 years and although there is a great team at this location the strategic decision to consolidate centered on three competitively oriented areas:
Logistical proximity and freight synergies
Organizational synergy and focus with engineering, sales and marketing
Facility overhead leverage and streamlining
Employees will be offered severance pay and outplacement services
About Remington Outdoor Company ROC, headquartered in Madison, N.C., designs products for the hunting, shooting, self-defense, military, and law enforcement markets. Founded in 1816, ROC is the nation's oldest gun maker and one of the largest domestic producers of firearms and ammunition. ROC employs over 3,500 people and distributes its products throughout the U.S. and over 55 countries. ROC includes globally recognized brands such as Remington, Remington 1816, Bushmaster, DPMS, Marlin, H&R, Advanced Armament Corp., Dakota, Nesika, Storm Lake and Barnes Bullets. More information about the Company can be found at www.remington.com