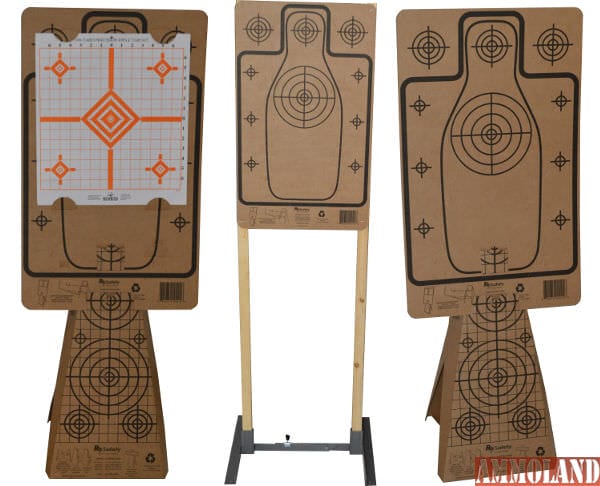 Chandler, AZ -(AmmoLand.com)- Re-Nine Safety is pleased to announce the launch of our new product, the Silhouette Target. Re-Nine Safety is a manufacturer of Safety Cones and Shooting Targets.
The new Silhouette Target is designed to work in conjunction with the Target Cone to form a standalone Silhouette Target System. The Silhouettes can be used with other target stands or target hangers.
Re-Nine is continuing to incorporate some of the great selling features that our Target Cones currently have: including preprinted targets and sign flaps that can hold a multitude of different targets and signs. The new Silhouette Targets also have preprinted silhouettes and several bulls eye targets giving you a range of target points. Sign flaps on the Silhouette Targets allow you to use other targets in a variety of sizes, even after the preprinted targets have been shot. Self adhesive targets also allow continued shooting to maximize your use of the Target Cones and Silhouette Targets.
Re-Nine Safety has targets in stock, including the new Silhouette Targets, in numerous gun and tactical shops. To find a dealer close to you or to order direct visit our website at www.re-nine.com.
About Re-Nine Safety, LLC:
Our safety cones are primarily designed for temporary or one time use needs. They are ideal for locations where a return trip just to pick up cones may be avoided. This saves time and money especially with ever increasing fuel cost. They can also be used as temporary sign holders. We have also adapted the cone design as Target Cones. These work well as free standing targets and as target holders for other printed targets. With our Silhouette Targets we have developed a stand alone target system. The Silhouette Targets work with Target Cones and with other Target Stands and Target Hangers.
For more information, visit: www.re-nine.com.