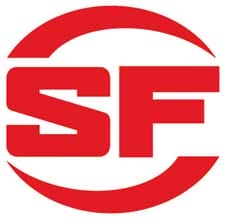 Fountain Valley, CA -(AmmoLand.com)- Recently, a suppressor manufacturer released a video showing what they claimed to be a "government agency test," in which their suppressor outperformed the SureFire SOCOM556-RC suppressor.
In response to this so-called "government agency test" video, SureFire would like to make clear to the public that the test in this competitor's video was not a test conducted by SOCOM or any other government agency. The test was conducted in-house by the manufacturer of the competing suppressor, with a few members of the Military and Government in attendance. Additionally, the exact opposite results were obtained in actual SOCOM testing in which the competitor's suppressor was evaluated alongside a SureFire SOCOM556-RC. In this test, the competitor's suppressor failed, whereas the SureFire suppressor completed the test without incident or causing malfunctions of the MK18.
SureFire suppressors are proven performers and have been in use with military special operations forces, government agencies, and law enforcement all over the world with excellent results and feedback. This video appears to be nothing more than an attempt by the video's producers to manipulate and mislead the public and potential government end-users. That said, we at SureFire take it as a compliment that a competitor would go to such lengths to attempt to disparage our product.
Combine this with the unmatched loyalty of our customers, and we see this as nothing more than confirmation that SureFire remains the industry leader.
About SureFire:
Located in Fountain Valley, California, SureFire, LLC is the leading manufacturer of suppressors, high-performance flashlights, weapon-mounted lights, and other tactical equipment for those who go in harm's way, or anyone who demands the ultimate in quality, innovation, and performance. SureFire illumination tools are used by more SWAT teams and elite special operations forces than any other brand. SureFire is an ISO 9001:2000-certified company.
For more information, visit: www.surefire.com.