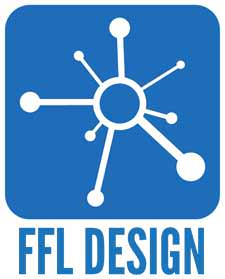 Meridian, ID -(AmmoLand.com)- FFL Design has announced the launch of Dealer Exchange, the first-ever dealer to dealer wholesale e-commerce platform.
Dealer Exchange is the third product launched by FFL Design and is available for free to any retail gun dealer with a valid federal firearms license.
Utilizing our revolutionary technology designed exclusively for the shooting sports industry, Dealer Exchange allows dealers to list their in-stock inventory, overstocked items, or hard to sell products on the vArmory platform, the world's largest wholesale database of shooting sports products, where they become immediately available for purchase by thousands of retail gun dealers. There are no monthly fees, recurring fees, or set-up fees associated with Dealer Exchange.
In each transaction, the listing dealer (seller) posts in-stock items to vArmory through their Dealer Exchange administration portal. Once the product is listed, the searching dealer (buyer) can view an image of the product, a description, and the product's price. The buyer cannot see information about the selling dealer until the item has been purchased. After the transaction is complete, both buyer and seller receive information on the transaction, including the name of the FFL holder. Currently, there is no other software in the world that supports a dealer to dealer wholesale transaction for the shooting sports industry.
FFL Design launched its first product, vArmory, at the 2015 SHOT Show.  Dealer Direct, which allows manufacturers to list their products for sale, directly on the vArmory platform, was launched at the 2016 SHOT Show.
Plans for future products include:
Gunifi e-Commerce Cart (Fall 2016) – A ready-made, easy to customize e-commerce cart that will integrate with supplier inventory systems and in-store inventory to create the most comprehensive product offerings available on the web.
vArmory Retail Management (Fall 2016)– A comprehensive point-of-sale system designed exclusively for gun dealers that will support retail sales, inventory purchasing, online selling, range management, gunsmithing, and ATF reporting.
To learn more about FFL Design and to view and purchase products from any of our manufacturers or dealers, visit www.ffldesign.com and create your account, today.
About FFL Design:
FFL Design is a technology company that offers comprehensive, wholesale e-commerce solutions exclusively for the shooting sports industry. Our mission is to support local, independently-owned retail gun stores and manufacturers by providing affordable access to an enterprise-level, e-commerce platform. FFL Design holds a Federal Firearms License and we PROUDLY build software for the shooting sports industry.
For more information, visit: www.ffldesign.com.