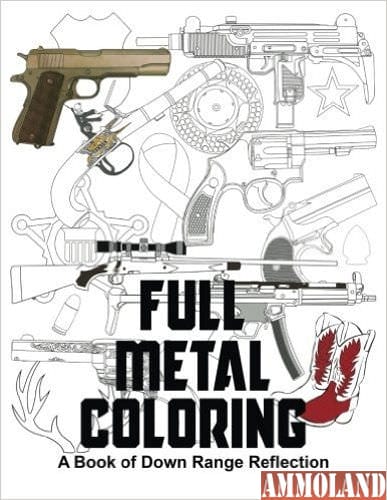 New Castle, VA -(AmmoLand.com)- Full Metal Coloring: A Book of Down Range Reflection (Lamplight Press) is now available on Amazon.
Filled with humor, history and iconic images, the new book appeals to the military, veterans, and shooting sports enthusiasts.
The artist, Sergeant First Class Kimberly Kolb Eakin (Ret.), competed as a member of the U.S. Army Marksmanship Unit and served as a military firearms instructor. Her book combines amusing quotes with educational statements and firearms related images to provide the therapeutic effects of coloring. Kimberly designed Full Metal Coloring with veterans in mind. It retails for $9.99.
She says:
"Adult coloring as a means of relaxation is calming, meditative and provides the quiet Zen feeling similar to that needed for competitive success on the range. The themes in Full Metal Coloring are comfortable for members of the military, veterans and shooting sports participants."
Kimberly lives in Roanoke, Virginia and invites you to her website, www.fullmetalcoloring.com.