Gun Owners of America's Defense of Gun Rights on CNN Goes Viral.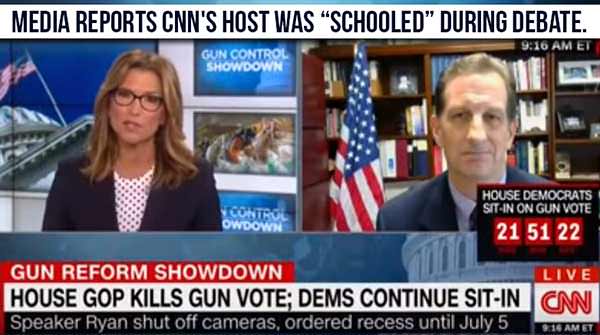 Washington, DC -(Ammoland.com)- I was taking some of my children to the batting cages last week when I got the call from a CNN producer.
He wanted me to appear with Carol Costello to discuss gun control in the wake of the Orlando shooting.
When I agreed to join her the following morning, I had no idea then how viral the debate would end up going.
In addition to the original audience that viewed the debate, there have been almost half a million additional viewers on GOA's social media pages alone.
This doesn't even include the more than one million views on other websites and social media outlets where they have reposted the debate.
Media comments have run the gamut, saying the CNN host was "embarrassed," "schooled" or "crushed."
It's very likely that MORE PEOPLE have viewed the debate after it originally aired.
But I'd like to get your take on it!
Please, make sure you view it here and let me know what you think — either via email or Facebook.
About Gun Owners of America (GOA)
Gun Owners of America (GOA) is a non-profit lobbying organization formed in 1975 to preserve and defend the Second Amendment rights of gun owners. GOA sees firearms ownership as a freedom issue. `The only no compromise gun lobby in Washington' – Ron Paul.
Visit: www.gunowners.org to Join.