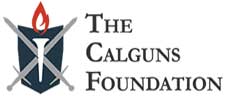 USA –-(Ammoland.com)- According to recent estimates by the U.S. Census Bureau, Los Angeles County has more than 10 million residents–large enough to be the seventh most populated in the country were it a state.
Given its massive size and the alleged public safety interest in regulating handguns in public, one might think that the Los Angeles County Sheriff's Department ("LASD") would keep a list or database of people it has issued a license to carry ("CCW").
But if you believe that the LA Sheriff's Department–an agency that had a budget of over $2.5 Billion (!) in 2010–would be able to tell you who can legally carry a gun in into Starbucks under their "unfettered" discretion, and where "only a select few are granted the special privilege," you would be mistaken. (CBS, Inc. v. Block (1986) 42 Cal.3d 646, 652 [230 Cal. Rptr. 362, 725 P.2d 470].)
In response to a request for public records submitted by The Calguns Foundation on June 14, 2016, LASD said that they have no such list or record that shows the current number of people licensed by them to carry handguns.
According to California Penal Code 26225, the LASD is mandated to keep a "record of….[any] denial of a license….denial of an amendment to a license….issuance of a license….amendment of a license….[or] revocation of a license" to carry.
Which makes sense. Shouldn't the issuing agency know what it's doing, especially when there's a state law commanding them to accurately record and maintain such information?
Moreover, the LASD's willful disregard for public safety and the law undermines the "right of the public and the press to review the government's conduct of its business." (CBS, Id.)
It is beyond disturbing that it would take months for the LASD to identify which of its residents have been authorized by them to legally carry a firearm.
Is LASD's lack of records just another case of government incompetence by a multi-billion-dollar agency, or is it a purposeful effort to hide which wealthy and politically-connected (and likely publicly anti-gun) people have been able to obtain a CCW through their agency?
In 2013, LA Weekly reported that one "group that seems to have better luck than most in obtaining permits" from LASD are friends of the sheriff (at that time, Sheriff Lee Baca, who was recently sentenced to six months in federal prison). "Those who've given the sheriff gifts or donated to his campaign are disproportionately represented on the roster of permit holders."
Shocker.