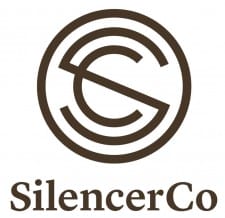 WEST VALLEY CITY, Utah –-(Ammoland.com)- SilencerCo LLC, the industry leader in silencers, is proud to consider Dave Castro as the newest member of The Suppressed.
The team joined the Navy SEAL veteran and CrossFit Games Director in the gym to get his take on the bizarre gun restrictions found out west.
"A lot of people are not into shooting because of the noise issue. Suppressors help take that away. It's insane [that we can't have suppressed firearms] in places like California… I know people who refuse to live [here] because of the gun laws."
Dave also shares his story of growing up around guns and how they helped define his life and contributed to his passion for elite competitive fitness.
Stand together with SilencerCo and share the media kit photos before the 2016 Games begin on Tuesday, July 19th 2016.
About SilencerCo
Born and bred in the land of the free, SilencerCo started life when two men in a garage machined, welded, and shaped their dreams into reality. They had one core belief: Guns don't have to be loud. Now in our eighth year of existence, SilencerCo makes more silencers than anyone else in the market. We set the bar high for quality and innovation because in the end, that's all that matters.
About #FightTheNoise
Fight the Noise is a movement to regain our Voice. To exercise our right to protect our hearing and silence the sound. To be responsible gun owners and be treated as such. We want law ­abiding citizens to have the ability to purchase and own silencers without being subjected to excessive wait times, paperwork, and taxes. We are the silent majority, and it is our time to be heard. We are your Friends. We are your Coworkers. We are The Suppressed™.
About CrossFit Games
The CrossFit Games are the world's premier test to find the Fittest on Earth™. They are world-renowned as a grueling test for the world's toughest athletes and a thrilling experience for spectators. Since its inception in 2007, the CrossFit Games have become "one of the fastest growing sports in America," according to Forbes.