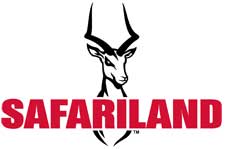 Ontario, CA -(AmmoLand.com)- Safariland congratulates Team Safariland member Julie Golob on defending her title as the USPSA Area 7 Ladies Production Champion, and her placement of 21st overall among 296 competitors at the 2016 USPSA Area 7 Championships held July 9-10 in Augusta, Maine.
Golob is no stranger to USPSA competitions as the first and only six Division USPAS National Champion. Impressively, she was the top lady competitor in nine of the 10 stages, including battling through 220 rounds.
Golob competed using the Safariland ELS system with a 5198 Holster and 771 magazine pouches for her S&W Performance Center M&P Pro Series and Federal Premium American Eagle 147, as well as Trijicon sights.
"The USPSA Area 7 Championships marks my first USPSA major of the year in the Production Division after top performances at the Revolver and Classic Nationals," said Golob. "My rig set up for Single Stack and Production is identical, which makes the transition from division to division seamless. I'm so happy to defend my Area 7 Ladies Production Title!"
Team Safariland members are an integral part of the company's product development process by regularly testing Safariland materials and products to ensure design and development. This collaboration ensures the best performance possible for law enforcement and military in the field and Team Safariland at competitions.
For more information about Team Safariland and Safariland equipment, please visit www.safariland.com and follow Safariland on Facebook, Instagram and Twitter.
About Safariland:
Established in 1964, Safariland has earned worldwide renown and a leadership position in the industry for its technologically advanced holsters and other gear to the law enforcement, military, concealment and competitive sporting markets. Safariland holsters, belts and accessories provide users with high-quality tools to perform their jobs safely and effectively. Safariland is credited for developing the first Level III retention holster for the uniformed duty market. With a reputation for INNOVATION NOT IMITATION, the Safariland brand continues its position as the worldwide leader in retention holsters. Safariland is a part of The Safariland Group family of brands.
For more information, visit www.safariland.com/dutygear.
About The Safariland Group:
The Safariland Group is a leading global provider of a diverse range of safety and survivability products designed for the public safety, military, professional and outdoor markets. The Safariland Group offers a number of recognized brand names in these markets including Safariland, ABA, Second Chance, Bianchi, Break Free, Protech Tactical, Defense Technology, Hatch, Monadnock, Identicator, NIK, Mustang Survival and Med-Eng. The Safariland Group's mission, "Together, We Save Lives", is inherent in the lifesaving and protective products it delivers. The Safariland Group is headquartered in Jacksonville, Florida.
The Safariland Group is a trade name of Safariland, LLC.