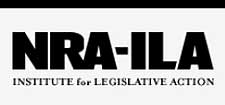 Washington, DC – -(Ammoland.com)- It's as if Barack Obama and Hillary Clinton are in a contest to see who can tell the most lies.
On Tuesday of last week, during the memorial service for the five law enforcement officers who were killed in Dallas on July 7, Obama said, "We flood communities with so many guns that it is easier for a teenager to buy a Glock than get his hands on a computer or even a book."
On Thursday, the Washington Post Fact Checker slammed Obama with "Three Pinocchios" for the claim, calling it "strange."
However, we're not sure that "strange" is the best way to describe it. On the one hand, the claim was indeed "strange" to the extent that comparing guns to computers and books is, as the newspaper put it, "a catchy talking point [that] doesn't make much sense" and "an exaggerated claim based in no real statistics, and which does nothing but distract the public." And it was "strange," as in "inappropriate," for Obama to try to transform the solemn occasion of a memorial service into a campaign event for more political grandstanding on his gun control agenda.
However, "strange" can mean "unusual," but there's nothing unusual about Obama lying. He did so in Dallas, and for that reason perhaps it would have been more accurate for the Post to have termed his claim "false."
As the newspaper noted, "Federal law prohibits licensed firearms dealers from selling a handgun, such as a Glock, to people under 21 years old. It prohibits unlicensed people, like family, from selling or transferring handguns to anyone under 18. In most states, you need to be at least 18 to purchase and own a handgun. Public libraries, on the other hand, generally don't have an age limit or a background check for children to get a library card and access books and computers for free."

The Post added, "It reminded us of a similar claim by Obama in March 2015, when he said, "There are neighborhoods where it's easier for you to buy a handgun and clips than it is for you to by a fresh vegetable."
The newspaper gave Obama "Three Pinicchios" on that occasion, calling his "vegetable" comment one in an "odd series of exaggerated gun claims." It also gave Obama "Three Pinocchios" when he claimed that 40 percent of gun sales took place without a background check.
It's anyone's guess whether Obama or Clinton is ahead in their apparent race to tell the most lies. The good news for America is that Obama has only a few more months to rack up his tally while in the White House.
About:
Established in 1975, the Institute for Legislative Action (ILA) is the "lobbying" arm of the National Rifle Association of America. ILA is responsible for preserving the right of all law-abiding individuals in the legislative, political, and legal arenas, to purchase, possess and use firearms for legitimate purposes as guaranteed by the Second Amendment to the U.S. Constitution. Visit: www.nra.org