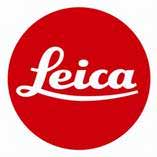 USA –-(Ammoland.com)- Since 1865, the name Leica has meant the relentless pursuit of optical perfection. For 110 years, Leica's "Legendary Lenses" have been the optical foundation for its high-performance, field- proven binoculars.
Today that storied heritage is embodied in the creation of a new and revolutionary generation of Leica binoculars: the Leica NOCTIVID family. With their unparalleled optical performance, Leica again leads the way by establishing new benchmarks to which all others will be compared – simply the brightest, sharpest, highest contrast and purest color images available in a binocular today.
Leica's designers and engineers, utilizing the latest and most innovative technologies, have perfectly matched the highest performance optical system with a rugged, compact body that is "pure" Leica in style and elegance. The open-bridge design is further refined to provide comfortable, secure handling and outstanding ergonomics for quick and responsive field use.
The Noctivid binoculars' superior optical performance arises from the perfect synergy of engineering and process that, when seamlessly harmonized with the many mechanical innovations, results in an incomparably three-dimensional viewing experience.
12 precise glass lenses of SCHOTT HT (High Transmission) for amazingly natural color rendition and increased brightness.
Improved geometry of lens surfaces for never-before achieved resolution and edge- to-edge image sharpness.
High-temperature plasma deposition lens coatings for perfectly balanced light transmission throughout the entire wavelength range of visible light.
An innovative new baffle system provides new levels of stray light reduction for improved image contrast.
New eyepiece design for longer eye-relief, nearer close focus, and wider field-of-view.
Lightweight, high-strength magnesium body with patented hardness Class 8 surface coating for superior corrosion protection.
All external lens surfaces benefit from Leica's HDC coating for superior abrasion resistance and Leica's AuqaDura lens coating provides for ease of cleaning and crystal-clear views in any weather.
Superior sealing and nitrogen purged for the highest-rated water-/fog-proof performance in any environment – submersible to 16 feet.
Rubber armoring for sure grip, added impact protection, and comfortable ergonomics.
High mechanical precision focusing system for properly metered focusing speed and tack-sharp images.
Nanette Roland, product manager for Leica Sport Optics, sums it up perfectly.
"Leica binoculars always contain our entire expertise in the areas of optical and mechanical design and construction," Roland said. "No other binoculars in their class can compete with the exceptional quality of the view image, the extraordinary color-neutrality and the compact design of the Leica NOCTIVID models. The combination of these – and many other innovative details – has enabled us to achieve a previously unimagined and extraordinary lifeline viewing experience."
Specifications and Technical Features:
Specification/Feature                 Leica 8×42 Noctivid                     Leica 10×42 Noctivid
Sell Price                                        $2,599.00                                        $2,699.00
Linear Field of View                  404 feet @ 1000 yards                336 feet @ 1000 yards
Angular Field of View                         7.69ᵒ                                                6.39ᵒ
Light Transmission                              92%                                                91%
Close Focus Distance                                                   6.2 feet
Eye Relief                                                                      19 mm
Dimensions (L x W x H)                                         5.9″ x 4.9″ x 2.3″
Weight                                                                       30.34 ounces
Water/Fog Proof                                                       Yes – to 16 feet
Body                                                               Magnesium, Nitrogen Purged
Lens Coatings                                             HDC + Multi-Coating + AquaDura
Included with the Product: Objective lens covers, eyepiece rain guard, carry strap, cordura case
Additional Leica Noctivid information can be viewed at: http://us.leica-camera.com/World-of-Leica/Leica-News/Global/2016/Noctivid You may also want to check out www.leica-sportoptics.com, and visit Leica's Facebook at http://www.facebook.com/LeicaHunting or http://www.facebook.com/LeicaBirding.