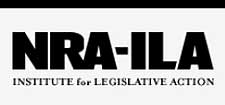 Washington, DC – -(Ammoland.com)- Despite a concerted effort by Hillary Clinton, gun control advocates and the liberal media to demonize the NRA and restrict law-abiding citizens Second Amendment rights, a new Rasmussen Reports reports otherwise.
The new Rasmussen survey finds that 54% of likely voters view the National Rifle Association favorably, including 32% of voters who share a "very favorable" opinion of the NRA.
The same voters also confirmed that their Second Amendment right to own a firearm is important to their vote in the upcoming elections. The poll comes after a recent barrage of attacks on the NRA with tens of millions of dollars in campaign advertising advocating for gun control.
In stark contrast to the NRA's favorability is Hillary Clinton.
While voters' positive opinions of the NRA have held relatively steady for the past five years, the public continues to share an overwhelmingly unfavorable view of Ms. Clinton. A Gallup poll conducted during roughly the same period as the Rasmussen poll found that a mere 40% of U.S. adults held a favorable opinion of Hillary Clinton, with 54% sharing an unfavorable view of the Democratic candidate.
To put it simply – when it comes to favorability, Clinton holds a negative 15 point spread. Per the latest Rasmussen polling, the NRA boasts a positive 14 point spread.
With so much at stake, this nation deserves a president that we approve of and can stand behind. We cannot afford a disfavored Clinton in the White House.
About:
Established in 1975, the Institute for Legislative Action (ILA) is the "lobbying" arm of the National Rifle Association of America. ILA is responsible for preserving the right of all law-abiding individuals in the legislative, political, and legal arenas, to purchase, possess and use firearms for legitimate purposes as guaranteed by the Second Amendment to the U.S. Constitution. Visit: www.nra.org