Mansfield, TX -(AmmoLand.com)- Whether your job or affinity for adventure find you scouring the late night landscape for bad guys, big boars or sly predators, Sightmark Night Vision Photon XT Riflescopes make the difficult task of seeing in lowlight almost second nature.
Built around a 30mm tube for standard mounting on all firearms systems using 30mm scope rings or single-piece mounts, Photon XT scopes are designed specifically for quick, easy mounting and use on countless firearm applications. The rubber eye piece and sharp, built-in LCD screen make target acquisition ultra-fast while variable IR settings and reticle options, including type and illumination brightness, also provide a customized sight picture in any environment, day or night.
Speaking of day or night, Sightmark Photon XT Riflescopes include an objective lens cover with a pinhole to deliver optimal light during daytime use; however, users can be assured damage-free daytime use even with the objective lens fully exposed.
Offered in three models, Sightmark Photon XT Night Vision Riflescopes feature IPX4 weatherproof and shockproof protection, a rugged 6061-T6 hard-anodized aluminum tube and a rubber armored component body. All models also feature a 640×480 LCD internal display, CMOS sensor, 656×492 camera resolution, front focus objective lens, additional weaver rail, video output and IR illumination.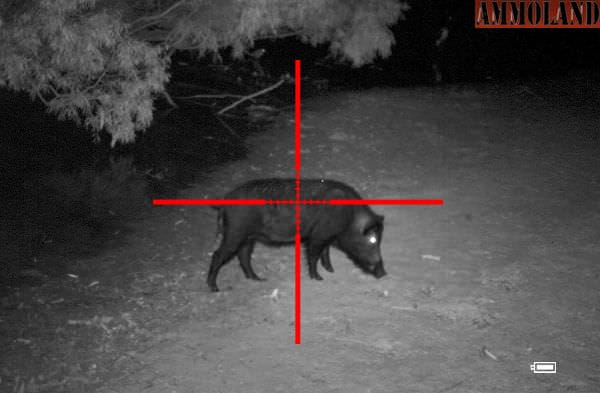 The Sightmark Photon XT 6.5x50L (SM18007) boasts 6.5x magnification, a 50mm objective lens, 2.3" eye relief and a 780nm laser IR illuminator while the Photon XT50S (SM18009) incorporates all of the same quality features but utilizes an 810mn LED IR illuminator. The Sightmark Photon XT 4.6×42 (SM18008) features 4.6x magnification, a 42mm objective lens and an 810nm LED IR illuminator.
Contrary to many night vision options in the marketplace Sightmark Photon XT Night Vision Riflescopes offer intuitive, easy-to-use interface, resist bright light exposure and 6 reticle styles. Every Photon XT includes a carry case, user manual, video cable and lens cloth.
Visit Facebook, Twitter, Instagram and YouTube to learn more about Sightmark products.
About Sightmark:
Sightmark manufactures award-winning products including riflescopes, gun sights, laser sights, night vision, flashlights, bore sights and other cutting edge, premium shooting accessories. Inspired by military and law enforcement technology, Sightmark products are designed for competition, shooting, home defense, personal safety and other tactical applications, as well as hunting.
For more information about Sightmark products, visit www.sightmark.com.