Your hard work did not go unnoticed at the national level.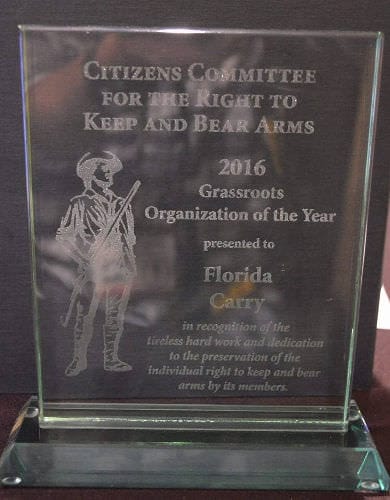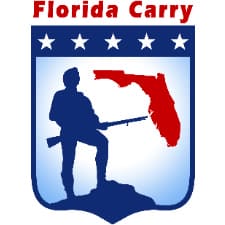 Tampa, FL -(AmmoLand.com)- Florida Carry was honored to be named the Grassroots Organization of the Year at the 2016 Gun Rights Policy Conference.
You, our members and supporters, took top honors in recognition of your hard work, dedication, and commitment to the cause of defending your right to Self-Defense.
Rep. Neil Combee's unwavering defense of your Second Amendment Rights in the Florida House made him this year's standout Legislator nationally.
As a Founder and Exec. Dir. of Florida Carry, Rich Nascak works countless hours to make sure that Florida Carry remains among the finest grassroots organizations in America.
Signified by the Campaign Streamers on our organizational flag in the background, many of our achievements would have failed without the tireless efforts of our General Counsel and Lead Attorney Eric J. Friday.
About Florida Carry, Inc.:
Florida Carry, Inc. is a non-profit, non-partisan, grassroots organization dedicated to advancing the fundamental rights of all Floridians to keep and bear arms for self-defense as guaranteed by the Second Amendment to the United States Constitution and Article I, Sections 2 and 8 of the Florida Constitution. Florida Carry stands to represent our supporters, members, and millions of defensive arms owners of Florida. We are not beholden to any national organization's agenda that may compromise that mission. Florida Carry works tirelessly toward striking down ill-conceived gun and weapons control laws that have been proven to provide safe havens to criminals and be deadly to law-abiding citizens.
For more information, please visit www.FloridaCarry.org.