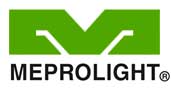 Farmingdale, NY -(AmmoLand.com)- The Mako Group the exclusive US Distributor for Meprolight Optics and Night Sights is launching a national TV campaign supporting Meprolight "Aim for Greatness" tag line.
The campaign includes two :30 second TV commercials for Meprolight's new FT Bullseye Pistol Sight and their Meprolight M21 Optic Sight. The commercials will feature United States Navy SEAL Brian Sargent, Master Chief, Ret. and begin airing nationally on The Outdoor and Sportsman Channels as well as multiple online and digital properties in October.
The FT Bullseye is an innovative design for pistol micro-optic sights. The single rear sight features an optical lens, so the front sight is not utilized. The combination of fiber-optics and tritium provide illumination 24/7/365. No batteries needed. The enhanced bullseye reticle is intuitive plus the FT Bullseye's low profile design prevents snagging on clothes when being drawn from any holster.
You can view the Meprolight FT Bullseye Pistol Sight commercial here: https://youtu.be/23syMZUBWSw
The M21 is Meprolight's top selling reflex optic. The mil-spec M21 features a large 30mm lens, fiber-optic and tritium illumination, no batteries needed. It is built to Mil- Spec standards and is Always On and Always Ready.
You can view the Meprolight M21 Optic Sight commercial here: https://youtu.be/v1Pq6XNKwUg
Meprolight products are available at over 1,000 retail and online locations and both commercials list major big box and online retailers who carry Meprolight products.
About The Mako Group:
The Mako Group is the exclusive U.S. distributor of the finest tactical equipment and weapon accessories that have been proven in combat. Designed for law enforcement agencies and militaries worldwide, Meprolight night sights and optics, FAB Defense weapon and personal defense accessories,
Front Line Holsters and RTS Target Systems, are available at firearm retailers everywhere. Connect with The Mako Group on Facebook, Twitter and Instagram to stay up-to-date on the latest news and products.
For more information visit http://www.themakogroup.com/ftbullseye.