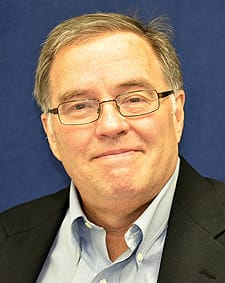 Fairfax, VA -(AmmoLand.com)- Gun violence exists in only very small portions of our population. Most gun crime is committed by a small group of people, and 40% are repeat offenders.
We KNOW from the FBI Unified Crime Report that 83% of all gun-related murders are gang and drug related. There are around 12,000 gun deaths a year, 10,000 are tied to gangs and drugs.
In Chicago, 1,500 people are responsible for 90% of all the murders in the City. We also know that 40% of the assailants had prior arrests for gun-related violence. Out of a City of 3 million people, 1,500 people do 90% of the carnage. An impotent mayor and a police force dealing with Black Lives Matter having called for more police assignation mean the criminals are free to roam and murder at will.
It's not just Chicago – here is a murder map for Los Angeles. Generally, the fewer drug dealing gangs in your neighborhood the lower the crime rate.
If we expand this nationally 90% of the 12,000 gun-related murders are committed by 28 – 35,000 people. There IS NO EPIDEMIC of gun violence. The NRA is NOT giving guns to babies, or RPGs to tweens.
Murders and crime are DOWN 50% over the past few decades. Why is Hillary blaming the NRA for an increase in crime?
If we eliminate gang and drug shootings, the US has a lower murder rate than England or France! So let me summarize this for you.
90% or more of our gun-related murders are committed by a very small percentage of our population. Many of whom are repeat offenders. Bashing the NRA will do NOTHING to prevent this type of crime.
We could drop gun gang and drug gun violence by 40% if we had MANDATORY sentencing for gun crimes, and KEPT THE CRIMINALS IN JAIL! Just keeping the repeat offenders in jail would save 4,000 lives a year.
So round up the relatively few people who commit 90% of the shooting and save 9-10,000 lives a year! The police know who they are. We're a big county 310 million people; there are 100 million (legal) gun owners, and 90% of the murders are being committed by 28-38,000 people.
.011% of the total population commit 90% of all the murders. Why the hell are these people not in jail?
So the facts are there if you care to look. 83% of all murders with a gun are gang and drug related. These murders are committed by a VERY small portion of the population. If you want to address and reduce gun violence you need to address the economics of the inner cities and arrest the .011% of the population that is doing the killing.
The NRA has NOTHING to do with the gun violence issues in America. We know that; the NRA knows that.
So what do we know?
That we can identify the very small most violent portion of our population that does 90% of the killing.
That Hillary and Obama have chosen not to stop the slaughter.
That the effort would not be herculean to do so.
Every time Hillary blames the NRA she actually puts a nail in coffin of a black teen or urban innocent. By deflecting from the real issue the problem goes unsolved.
My solution to street violence:
Mandatory sentencing for using a gun in a shooting that is gang or drug related. Add 30 years to their sentence, add 15 for repeated illegal possession of a gun. Bring back stop and frisk and hammer illegal gun ownership. Deny early release or parole to anyone who had one in possession or used a gun. Take 2-3 years of these simple policies and the number of gun deaths will plummet.
The NRA and legal gun ownership is not the problem; a small hardcore group of criminals ARE the problem. They are a problem Hillary Clinton and President Obama choose to ignore. Let's face facts, if the number of gun-related murders dropped to 2,000 gun control would cease to be a rallying point for the left. I propose the Anti-gun movement is really just a wedge issue used by liberals to get elected.
Picking up a gun to do harm is a choice, criminals are not stupid just immoral. Make the cost of gun violence so harsh they choose to leave the gun at home.
Register to vote, and vote to preserve your 2nd Amendment rights. Share this article where you can and with a critical election so close get off your ass and get involved. Join the NRA.
About Don McDougall:
Don McDougall is an NRA instructor and member of the Los Padres "Friends of the NRA" committee. If he's not at the range you will find him setting the record straight with on gun issues and gun safety on AmmoLand Shooting Sports News.