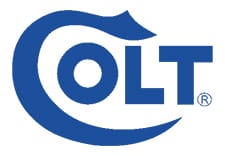 WEST HARTFORD, Conn. –-(Ammoland.com)- The Colt M4 continues to be the platform of choice amongst Military, Law Enforcement, and firearms enthusiasts alike. Now Colt is offering yet another option for enthusiasts looking for that robust and well-fielded platform – the Colt Combat Unit carbine, featuring Colt's new mid-length gas system.
The Colt Combat Unit carbine offers many of the features you love about the Colt M4 platform, but now Colt is introducing its first production mid-length gas system. "Producing a mid-length gas system was the logical next-step for us, and it's long overdue," said Justin Baldini, Director of Product Marketing for Colt. "Shooters will find that by moving the gas block closer to the muzzle as this mid length gas system does, the felt recoil is more constant with what is fielded by our troops carrying a 14.5" barrel M4."

Colt Combat Unit Rifle – RH

The Colt Combat Unit is a team of Sponsored Shooters and Product Advisors that Colt has worked
closely with to develop the Colt Combat Unit line of firearms that are tailored to the needs of today's more savvy Operators, Law Enforcement, and firearms enthusiasts. "When we decided to put together the Colt Combat Unit team, we sought out the upper echelon of the world of elite operator training. These are all former Special Forces trainers who are helping us understand what the folks in the field want from their firearms, which has been proven with the success of the Colt Combat Unit Rail Gun."
The Colt Combat Unit carbine was developed with the help of legendary trainers Mike Pannone, Ken
Hackathorn, and Daryl Holland. It features a Magpul SL buttstock and pistol grip as well as a MOE trigger guard. The carbine is the first to feature Colt's new mid-length gas system. It has a low profile gas block which allows for the use of its M-LOK capable Centurion CMR free floated forend. The Colt Combat Unit carbine (SKU – LE6960-CCU) has an MSRP of $1,299 and is available exclusively from TALO Distributors.
About Colt's Manufacturing Company LLC
Colt's Manufacturing Company LLC is one of the world's leading designers, developers and manufacturers of firearms. The company has supplied civilian, military and law enforcement customers in the United States and throughout the world for more than 175 years. Our subsidiary, Colt Canada Corporation, is the Canadian government's Center of Excellence for small arms and is the Canadian military's sole supplier of the C7 rifle and C8 carbine. Colt operates its manufacturing facilities in West Hartford, Connecticut and Kitchener, Ontario. For more information on Colt and its subsidiaries, please visit www.colt.com.