By Roger J. Katz, Attorney at Law and Stephen L. D'Andrilli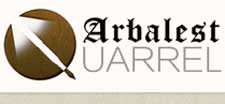 New York, NY  -(Ammoland.com)- The Ethics in Government Act of 1978 created the independent counsel position. The Act ensured ethics and integrity in Government when the U.S. Department of Justice failed us.
The Ethics in Government Act of 1978 had a built-in sunset provision. It would lapse at the end of five years unless reauthorized by Congress.
Congress reauthorized the Act in 1982, 1987, and 1994. But the law lapsed in 1999 after Congress, under pressure from both Bill Clinton's Administration and the Democratic Party, allowed it to lapse. Fifteen plus years passed, and then two Congressmen, Republicans, Michael Turner and Rick Allen, sought to revitalize ethics and integrity in Government. They introduced the Independent Counsel reauthorization Act of 2016, H.R. 5271, on May 20, 2016.
.
What happened to the Act? The Arbalest Quarrel tried to find out. See our article of August 27, 2016, titled, "The Foundation of Justice Undone By The Foundation, Clinton."
We haven't heard a word. Apparently, the Act languishes in Committee. Republicans, no less so than Democrats, have no interest in mandating integrity in Government. The result: Hillary Clinton, a person who shouldn't run for any elected Office may become the 45th President of the United States.
It defies belief that any rational human being would support Hillary Clinton's candidacy for U.S. President. It is absurd she could be the next U.S. President. Clinton's ascent to the Presidency makes a mockery of that Office, and of our Country; and of our Constitution, and of our system of laws. Clinton will shred the Constitution.
The shredding of our Constitution will begin with loss of our sacred Second Amendment.
Gangsters preside over our Executive Branch. Congress must act against the treachery that seeks to destroy our Country from within.
Congress must enact the Independent Counsel Reauthorization Act of 2016. They must do so immediately. Understand: We are witnessing a coup d'état of our Government. It's not occurring noisily, through a military seizure of Government, but quietly, insidiously, by elements that lurk in the shadows. We must fight this despicable effort to wrest control of Government from the People.
You must help us. You must do so for the good of our Country, its Constitution, and its People. And, you can help. Please read, the "Take Action Notice," below.
IMPORTANT TAKE ACTION NOTICE
You can make a real difference for Donald Trump and deliver a knock-out blow to Hillary Clinton's bid for the U.S. Presidency.
Hillary Clinton has committed many serious crimes against the U.S. and has avoided justice due to widespread corruption in the Obama Administration.  Too little has been said about this by the mainstream media and nothing has been done by Republican Centrists and Democrats in Congress to bring her to justice.  But it's not too late if we act now!
We must prevent a travesty of justice. An independent special prosecutor to properly investigate Clinton's crimes would have an immediate impact on her election campaign.  It would literally stop her in her tracks and plug-the-hole on her campaign. Thereafter, a special prosecutor could investigate others who have conspired to wrest control of the United States Government from the People of the United States, by placing a criminal in the Office of the U.S. Presidency.
But, Congress must enact a law enabling appointment of independent counsel.
Draft legislation exists. It is H.R. 5271: the Independent Counsel Reauthorization Act of 2016. Congressmen Rick Allen and Michael Turner sponsored H.R. 5271. But it apparently rests dormant in Committee. This draft legislation must be debated and voted on by the full House, in full view of the American Public, and this must take place without further delay.
The American People must know whether Government still reflects the will of the People. Congress cannot sit idly by. But, at the moment, it looks like Congress is doing just that. Congress is sheepishly allowing the Government to be wrested from control of the People.
Don't let Congress off the hook! Each member of Congress must take a stand.
If you sincerely care about the direction our Nation is seek to hold onto your rights and liberties, you must act to compel Congress to act.
What is required is easy and won't take more than a minute of your time.
Here's what you need to do:
Call and/or email your U.S. Senators and your U.S. Representative.  Tell them to call for an emergency session to enact H.R. 5271 and bring back ethics in government.  Let them know you will not vote for them if they do not support this bill.
The number to call is: (202) 224-3121.  A recording at the U.S. Capitol Office will ask you for your State and zip code. It will then ask you to press #1 for your U.S. Senator and/or #2 for your U.S. Representative. Within seconds you will be connected to a staff assistant.

To email go to: www.house.gov and follow the instructions.
Remember, the choice is yours.  You can do nothing and pay the consequences of your inaction or you can do your part and make a difference; a big difference!  We, at the Arbalest Quarrel, are doing our part to ensure a "Trump" victory and are counting on you to do the same!
About The Arbalest Quarrel:
Arbalest Group created `The Arbalest Quarrel' website for a special purpose. That purpose is to educate the American public about recent Federal and State firearms control legislation. No other website, to our knowledge, provides as deep an analysis or as thorough an analysis. Arbalest Group offers this information free.
For more information, visit: www.arbalestquarrel.com.