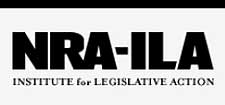 Fairfax, VA – -(Ammoland.com)- To say supporters of Hillary Clinton are not taking her stunning loss in last Tuesday's election well would be an understatement.
Their reaction has been more akin to mass hysteria.
Although no legitimate group is contesting the validity of the election results, protests – some violent – have caused property damage, snarled traffic, and involved at least one shooting (by reputed "gang associates" armed with a Tec-9). Agitators have stoked rage and panic with fake "hate" incidents. Democrats are lashing out at senior party leaders. Pro-Clinton college students have collapsed into anguish, unable to handle their academic responsibilities.
High school students have walked out of school en masse. People have taken to social media to openly call for Trump's assassination and the assault of his wife, and a college lecturer talked about shooting white people.   And in one particularly disturbing incident, a mother brutally shamed her 7-year-old son in an online video for voting for Trump in a mock election at his elementary school, insisting he was no longer welcome at home.
Meanwhile, disappointed Clinton supporters have ironically adopted the slogan "Love Trumps Hate."
Camp Clinton has also tried to resurrect the "vast rightwing conspiracy" narrative the former secretary of state and first lady has used in the past. This time, Clinton surrogate Sidney Blumenthal publicly accused a "cabal" of "rightwing" FBI agents of staging a "coup" against her in connection with her mishandling of classified information as secretary of state. What Blumenthal and other Clinton apologists fail to recognize, however, is that Clinton was doomed by her own arrogance and double standards in her fateful decision to break with clear government policy and conduct official business on a private email server.
While Clinton's and her supporters' behavior helps explain why she lost, it's important to keep in mind that this year's election (like any election) was a contest of policies and ideologies, not the simplistic battle between "love" and "hate" that Clinton's most unhinged adherents portrayed it as being.
Even some of the Left's own partisans have recognized that the Democratic Party has been ill-served by its endless accusations of hatred against its political opposition. During a television appearance on Morning Joe, filmmaker Michael Moore pushed back against the idea that all of Trump's supporters could be dismissed as racist. And no less a mouthpiece than Bill Maher – while still insisting that Trump's election "is real" and "different" – admitted that he and his party had "cried wolf" against "honorable men" like Mitt Romney and John McCain in the past.
For Second Amendment voters, however, the difference in the candidates' policy positions could not have been clearer.
And with the Supreme Court's pro-Second Amendment majority in the balance after the untimely death of Justice Scalia, the stakes could not have been higher.
Clinton ignored opinion polling on America's priorities and the concerns of her own caucus to go all in on gun control. That proved to be a disastrous gambit. Guns were flying off dealers' shelves throughout election season as Americans voted with their wallets in favor of their rights. Americans rejected Clinton's call to repeal the Protection of Lawful Commerce in Arms Act. Polls showed record support for the very guns Clinton sought to ban. And on the essential question of whether the Second Amendment protects an individual right, Clinton was evasive and noncommittal.
Clinton tried to pivot and soften her stance as Election Day neared. Yet her attempt in the final presidential debate to explain away her earlier statement about the Supreme Court being "wrong on the Second Amendment" was so absurd and outrageous, it merely reinforced the public's view of her as a liar. Also damaging to Hillary's credibility was the obvious hypocrisy of spending decades surrounded by taxpayer-funded security, even as she sought to diminish the right of Americans to protect themselves and their loved ones.
Donald Trump, on the other hand, warmly embraced Second Amendment supporters early and often in his campaign, including at his acceptance speech during the Republican National Convention.
Trump published a detailed Second Amendment position paper on his website and launched a Second Amendment Coalition, chaired by NRA-ILA Executive Director Chris W. Cox, to advise his administration on issues related to the right to keep and bear arms.  In September, Trump additionally engaged in a lengthy question and answer session with Cox to more fully articulate his position on the right to keep and bear arms.
The overall impression from the evidence was unmistakable. Clinton threatened to be the most antigun president of the modern era, while Trump promised to be unabashedly pro-gun.
NRA members can therefore hold their heads high, knowing they acted on the facts and the evidence in voting to protect their sacred freedoms. Clinton's bereft supporters, in contrast, have apparently learned nothing from their losing strategy and continue to hurl abuse and personal attacks against Trump and those who voted for him. But petulance is not an argument nor a strategy for improving the nation's welfare.
The anti-Trump forces and media, who are now doubling down on mob rule, hopefully will only guarantee their continued irrelevance.  And their behavior since the election demonstrates all anyone needs to know how truly necessary this election was in restoring America's greatness.
About:
Established in 1975, the Institute for Legislative Action (ILA) is the "lobbying" arm of the National Rifle Association of America. ILA is responsible for preserving the right of all law-abiding individuals in the legislative, political, and legal arenas, to purchase, possess and use firearms for legitimate purposes as guaranteed by the Second Amendment to the U.S. Constitution. Visit: www.nra.org