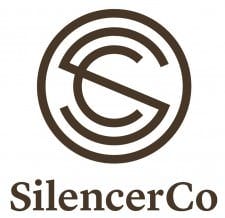 USA -(Ammoland.com)- Meet Seth "Shorty" Gorham – a man who, by any conventional standards, would heartily qualify as insane.
He willingly pokes, prods, and draws the attention of massive bulls for a living… and loves it.
Since 2006, Shorty has been one of Professional Bull Rider's top three bullfighters.
He has been kicked in the face, broken his legs, fingers, and everything in between. Through all of that, Gorham has never taken more than a month off from competition.
If his job is any indication, Shorty is no stranger to hard work. This willingness to put in the hours and the effort also enables Shorty to be successful as an avid hunter and outdoorsman.
Watch Gorham's patience pay off in our newest Harvested installment.
About SilencerCo:
Born and bred in the land of the free, SilencerCo started life when two men in a garage machined, welded, and shaped their dreams into reality. They had one core belief: Guns don't have to be loud. Now in our eighth year of existence, SilencerCo makes more silencers than anyone else in the market. We set the bar high for quality and innovation because in the end, that's all that matters.
For more information, please visit www.SilencerCo.com.