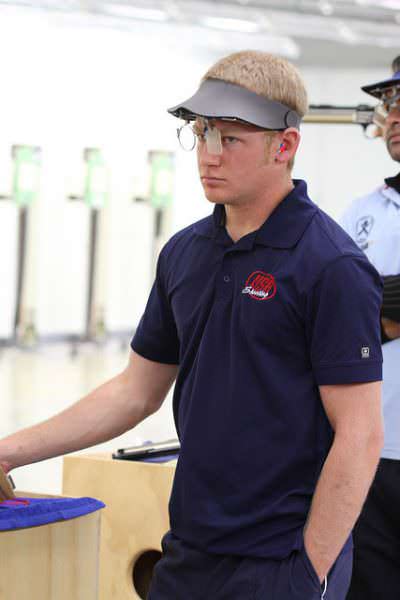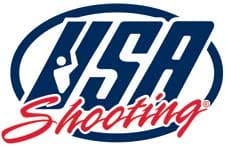 COLORADO SPRINGS, Colo. -(Ammoland.com)- More than 375 Air Rifle and Air Pistol competitors have descended on the U.S. Olympic Training Center in Colorado Springs, Colorado to compete in the Winter Airgun Championships – the annual, three-day match that begins on Friday and concludes Sunday evening.
The growth of the Winter Airgun Championships has been an on-going success story for USA Shooting in recent years and 2016 will be no different with action taking place at the Olympic Shooting Center on the complex, as well as temporary ranges inside different U.S. Olympic Training Center facilities.
The competition includes three separate match days in Men's and Women's Air Rifle and Air Pistol, to include Junior competition as well. Awards will be given upon the conclusion of each match day.
This match is part one of Junior World Team Selections, as well as an evaluation of possible candidates to compete in the first International Shooting Sport Federation (ISSF) World Cup match in New Delhi, India in February.
Today we preview the Air Pistol competition that will include four Olympians, a Paralympian and all of the 2016 National and Junior National Champions in the Air Pistol events.
Read about the Winter Airgun Championships here.
2016 has been a solid year of Air Pistol finishes for Will Brown (Twin Falls, Idaho, pictured) as he won silver at the International Shooting Sport Federation (ISSF) World Cup in Bangkok, Thailand, finished eighth at the World Cup Final in Bologna, Italy and finished 12th in Air Pistol this summer at the Olympic Games.
Brown was also the top finisher over the three-days at last year's Winter Airgun Championships.
Brown will be joined on the line by his 2016 Olympic teammate and 2015 Pan American Games silver medalist Jay Shi (Phoenix, Arizona). Shi placed 18th in Air Pistol at the Olympic Games, as well as seventh at the 2016 World Cup in Rio de Janeiro, Brazil.
2008 Olympic bronze medalist Jason Turner (Rochester, New York) who challenged Brown for the Air Pistol slot on the Olympic Team right up until the Finals of the second part of the Olympic Trials will also compete.
Reigning National Champions for Air Pistol Alexis Lagan (Las Vegas, Nevada) and 2012 Olympian Nick Mowrer (Butte, Montana) will look to build on their victories this summer, along with their Junior National Champion counterparts Sarah Choe (Los Angeles, California) and Jack Leverett III (Bainbridge, Georgia). Leverett was also the 2015 Winter Airgun Championships overall champion for Junior Men.
More than 100 athletes will compete in the Air Pistol events at the Winter Airgun Championships.
About ELEY:
Eley is a Proud Sponsor of the USA Shooting Rifle and Pistol Teams: ELEY Limited, manufacturer of the world's most consistently accurate rimfire ammunition, has been the Official Sponsor and Official Supplier of .22 rimfire ammunition of the USA Shooting rifle and pistol teams since 2000. For more information on ELEY and their products, please visit eley.co.uk.
About Winchester Ammunition:
Winchester Ammunition is a Proud Sponsor of the USA Shooting Shotgun Team: WinchesterÆ Ammunition has been the exclusive ammunition sponsor and supplier of the USA Shooting Shotgun Team since 1999. Members of the past two shotgun teams brought home a combined six medals from London and Beijing using Winchester AA International Target loads. Winchester is an industry leader in advancing and supporting conservation, hunter education and our country's proud shooting sports heritage. For more information about Winchester and its complete line of products, visit winchester.com.
About USA Shooting:
USA Shooting, a 501c3 non-profit corporation, was chartered by the United States Olympic Committee as the National Governing Body for the sport of shooting in April 1995. USA Shooting's mission is to prepare American athletes to win Olympic medals, promote the shooting sports throughout the U.S. and govern the conduct of international shooting in the country. Check us out on the web at usashooting.org and on Twitter at twitter.com/USAShooting.