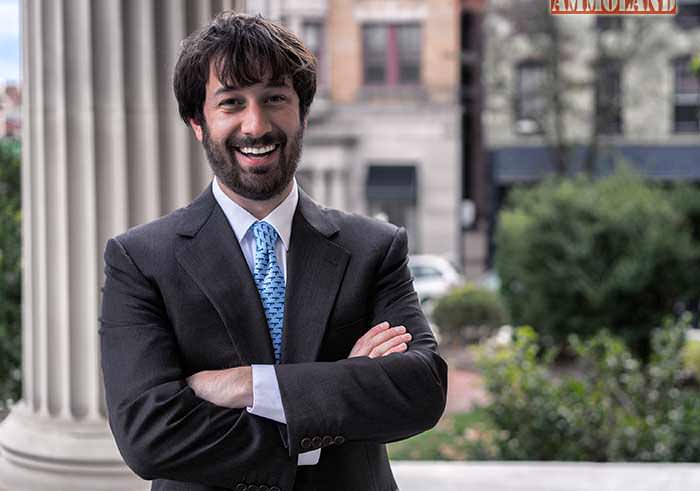 USA –  -(Ammoland.com)- My name is Adam Kraut and I am a life member of the NRA who is running for the NRA Board of Directors this coming election (February of 2017).
My decision to run for the Board of Directors came after quite a bit of thought and deliberation.
After some conversations with friends and a current board member, I decided that one of the best ways I could continue to advance firearms rights was to help guide the organization that has the largest membership of gun rights organizations and is a renowned powerhouse in the political arena.
In a year of outsider candidates, I am definitely one, running for NRA board based on a petition rather than through the traditional NRA board member selection committee process.
While most candidates who are running by petition began collecting signatures after the NRA Annual Meeting this past spring, I did not start until the end of July and by the end of August I had over the required number of signatures. In total, I had over double the required signatures to be placed on the ballot by petition.
One of the motivating factors for me to run for the Board of Directors was people constantly stating they would not be members because the NRA did not represent them. A lot of the people that I hear this complaint from are often younger, although there are some older folks out there who feel the same way. With 5 million members the NRA is large, but not nearly representative in size as to the number of gun owners that exist. Perhaps most troubling to me was the fact that if younger people did not start getting involved, by becoming members, the NRA would lose its clout over time. If you are one of the individuals who feels that the NRA does not represent your interests, I ask you to become a member so you can vote in the future for people who share those interests. As with any membership organization, the NRA is driven by its members.
The NRA is good at what it does, preserving the Second Amendment, and even advancing it, but as with any organization, I think there is room for improvement. If I am elected, some of the issues I would like to see the NRA address include returning guns to schools for firearms safety education and shooting sports, more grassroots related lobbying efforts and framing the conversation on guns to have a positive connotation rather than a negative one perpetuated by the media's hysteria and Bloomberg money.
For those of you who do not know who I am, I am an attorney in Pennsylvania that has focused my practice of law on firearms related matters. I represent everyone from individuals who have issues related to License to Carry Firearms matters (that's what we call our concealed carry permit in PA), determining whether they can own/possess firearms and ammunition, gun trusts, etc. to industry members with ATF compliance, determination requests, license revocations, etc. I have spent countless hours of my time drafting comments in opposition of proposed ATF regulations, uncompensated, because there was no one else willing to do it.
In addition to practicing law, I also manage a gun shop in the suburbs of Philadelphia, which gives me a unique perspective a number of other individuals do not have. I get to help educate the next round of new gun owners while they are making a purchase, share information on important legislation being brought to the floor at both the state and federal level through the shop's newsletter and continue to bring gun owners into the world.
Many AmmoLand News readers may recognize me from The Legal Brief, a show dedicated to dispelling the legal myths and misinformation, which airs on The Gun Collective each Wednesday. The show began as a response to the constant bad or misleading information that I frequently find on the internet, realted to guns and gun law. Information is key to any battle and I want to help arm people with the correct information so they can have an intelligent debate on a topic. From the The Legal Brief show comments have seen, not only are people learning, they are sharing with their friends, family and acquaintances and correcting the record.
While it may seem that I wear many hats, at the end of the day I am a gun owner much like yourself. I spend some of my free time training, target shooting, reloading and advocating for firearms rights. I own NFA firearms and would fight just as hard to defend those as I would a hunter's deer rifle.
I'll leave you all with this thought.
The Second Amendment does not confer the right to keep and bear arms but rather preserves a pre-existing right that no government can infringe upon. I hope you will consider me when it comes time to vote for the NRA Board of Directors in February.
~ Adam