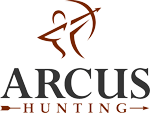 COVINGTON, Ga. -(Ammoland.com)- Arcus Hunting, LLC is proud to announce Big Game Butter, an addition of an exciting and compelling big game attractant to its portfolio of leading brands for hunters.
An all-natural peanut-based recipe packs the protein for antler growth, the fat for habit-forming flavor and the right amount of fiber for a healthy diet. Big Game Butter is an all-season attractant for growing big, healthy deer.
The combination of ingredients include peanuts, salt, calcium carbonate, and natural flavoring is packed with 22 percent minimum crude protein, 44 percent minimum crude fat and 5 percent maximum crude fiber.
More impressive is how easy it is to use! For best results, remove the lid and shake the contents from the pail directly on the ground in a single location. Spreading handfuls of Big Game Butter on trees and stumps is a proven method of luring in big game.
It won't be long before a line begins at the Big Game Butter buffet!
This season, get noticed immediately by using Big Game Butter. The powerful scent and nutrition will give hunters the extra edge that can not be matched with corn piles or apples.
Big Game Butter will be available Spring 2017 in 8-pound buckets of three different flavors including Peanut, Persimmon and Apple all at $19.99 MSRP.
Learn more about Big Game Butter in the Arcus Hunting booth at ATA (booth #5331) and SHOT Show (booth #11019).
About Arcus Hunting:
Arcus Hunting brands, Tink's, Dead Down Wind, Obsession Bows, Ramcat, Trophy Taker and Big Game Butter, Arcus markets and manufactures a range of leading deer lures, attractants, scent control products, premium bows, arrow rests, broadheads, replacement blades, quivers, and other archery accessories.
For more information about these brands or products, visit their website.