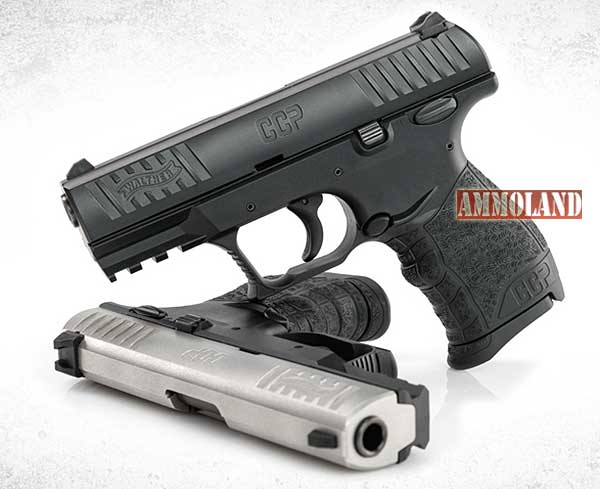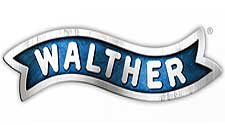 USA – -(Ammoland.com)- Walther Arms has identified a potential condition in Walther CCP Pistols that could potentially cause it to discharge if dropped whether the manual safety is engaged (on) or disengaged (off).
The safety of our customers is our paramount concern so we have voluntarily initiated this recall because of the possibility of a drop-fire occurring.
If you own a CCP, please do not load or fire your Walther CCP pistol and contact us immediately to arrange to have your pistol upgraded free of charge, using the following steps: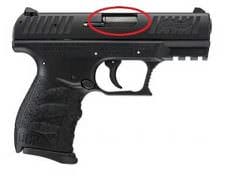 Step 1 – Contact us at 1-866-503-3389 (M-F / 8:00AM to 5:PM CST), email ([email protected]) or online (www.waltherarms.com/ccp-recall) and provide the serial number of your pistol.
Step 2 – After contacting us, we will send you shipping instructions so that you can return your unloaded pistol to us, free of charge via FedEx. The medium FedEx carton will fit factory CCP case.
Step 3 – We will upgrade and return your pistol to you free of charge. We will make every effort to complete the upgrade and return your pistol to you as soon as possible.
We apologize for any inconvenience that this may cause, and to thank you for your patience and cooperation.
We greatly appreciate your loyalty to Walther products.
Upgraded pistols will have a dot milled into the back side of the magazine opening.
"CONFIDENTIALITY/PROPRIETARY NOTICE
This notice applies to this email and any files transmitted with it on behalf of Umarex USA, Inc., Walther Arms, Inc., and Walther Manufacturing, Inc., or any combination of these entities.
This email and any files transmitted with it are confidential and solely for the use of the intended recipient. It may contain information which is covered by professional or other privilege. If you are not the intended recipient, or the person responsible for delivering the email to the intended recipient, be advised that you have received this email in error and that any use, dissemination, forwarding, printing, or copying of this email is strictly prohibited. If you have received this email in error, please reply back to sender advising that you have received the email in error, and then delete it from your system.
This e-mail and any attachments hereto may include technical data subject to the U.S. Arms Export Control Act (22 U.S.C. Section 2751 et seq.), the International Traffic in Arms Regulations (22 C.F.R. Chapter I, Subchapter M, Parts 120-130), the U.S. Export Administration Act of 1979, as amended, (50 U.S.C. App. 2401 et seq.) and the Export Administration Regulations (15 C.F.R. Sections 730-774). By receiving this email, you certify that you are a U.S. Person, as defined by 22 C.F.R. § 120.15, or you are receiving the technical data pursuant to a valid export authority granted by an agency of the U.S. Government. You further certify by your acceptance of this technical data that you will not export, retransfer or re-export (as defined by 22 C.F.R. §§ 120.17 and 120.19) the technical data received by you to any Foreign Person, as defined by 22 C.F.R. § 120.16, or to any other country without first obtaining the proper prior approval from the U.S.
Department of State or the U.S. Department of Commerce. Violations may result in severe criminal, civil, or administrative penalties.
About Walther
Walther is the premier provider of personal protection and recreational firearms of various calibers ranging from .22 to .45. With a vast devotion for continued innovation and customer focus in a fast growing industry, Walther Arms engineers products that are Built for Life. Follow and Subscribe to Walther Arms online: www.WaltherArms.com, www.facebook.com/WaltherArms, www.instagram.com/waltherarms/, www.twitter.com/waltherfirearms, and www.youtube.com/waltherfirearms.
Follow us: @Ammoland on Twitter | Ammoland on Facebook