By Dean Weingarten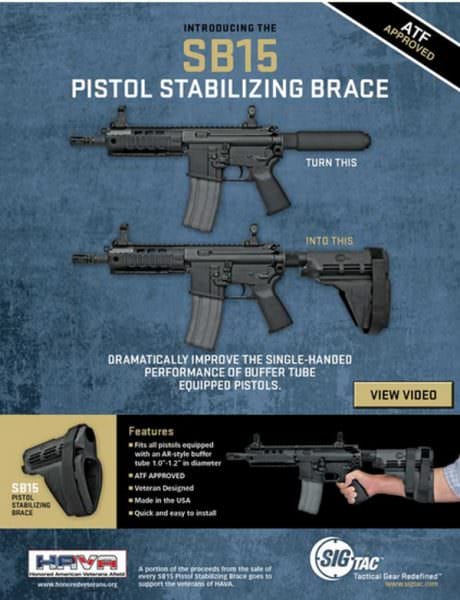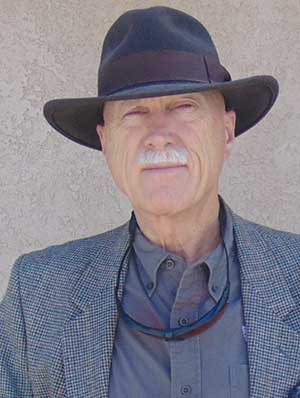 Arizona – -(Ammoland.com)- Late in 2012, the ATF approved of a device that fit on the buffer tube of AR-15 style pistols. It made one handed shooting of these firearms much easier, and hence more accurate.
(see what ar15 braces also made our list of best AR 15 stock kits in this related article )
The SB15 was invented by a disabled veteran, Alex Bosco. He quickly sold the rights to produce the arm brace to Sig Sauer.
As you can see, the device can also be used as a very short stock for the AR-15 pistol, even though that is not what it is designed for.  Many people have put the brace to this use, as it is much easier to purchase AR-15 pistols and a brace than it is to go through all the bureaucratic and bizarre requirements to obtain a legal short barreled rifle (SBR) or short barreled shotgun (SBS). The legal restrictions on SBS and SBR firearms never made any sense. They only made sense if the federal government put the same restriction on handguns, as FDR attempted to do in 1934. That attempt failed, due in large part because of lobbying by the NRA.
In 2015, the ATF issued an open letter claiming that using the arm brace as a shoulder stock was a "redesign" of the pistol as an SBR.
The pistol stabilizing brace was neither "designed" nor approved to be used as a shoulder stock, and therefore use as a shoulder stock constitutes a "redesign" of the device because a possessor has changed the very function of the item. Any individual letters stating otherwise are contrary to the plain language of the NFA, misapply Federal law, and are hereby revoked.

Any person who intends to use a handgun stabilizing brace as a shoulder stock on a pistol (having a rifled barrel under 16 inches in length or a smooth bore firearm with a barrel under 18 inches in length) must first file an ATF Form 1 and pay the applicable tax because the resulting firearm will be subject to all provisions of the NFA.
The letter is an egregious stretch of the definition of "redesign" and is virtually unenforceable.  Now that the ATF is part of the Trump administration, things have changed. The first substantial hint was a white paper by BATFE second in command, Ronald B. Turk, dated the day of President Trump's inauguration, January 20th, 2017. The paper was leaked to the Washington Post.
In the paper, Mr. Turk indicated that the ATF would be open to removing the "redesign" language form the open letter. From the white paper:
… ATF could amend the determination letter to remove the language indicating that simple use of a product for a purpose other than intended by the manufacturer – without additional proof or redesign – may result in re-classification as an NFA weapon.
SB tactical has now reported the ATF has reversed the position of the 2015 open letter, as suggested in Mr. Turk's leaked white paper. From SB-Tactical:
SB Tactical™, inventors and manufacturers of the Pistol Stabilizing Brace®, is excited to announce that the Bureau of Alcohol, Tobacco, Firearms, and Explosives (BATFE) has issued SB Tactical a reversal letter containing a sensible clarification of the Bureau's position on the lawful use of SB Tactical braces.

The new clarification of opinion letter states, "an NFA firearm has not necessarily been made when the device is not reconfigured for use as a shoulder stock – even if the attached firearm happens to be fired from the shoulder. To the extent that the January 2015 Open Letter implied or has been construed to hold that incidental, sporadic, or situational "use" of an arm-brace (in its original approved configuration) equipped firearm from a firing position at or near the shoulder was sufficient to constitute "redesign," such interpretations are incorrect and not consistent with ATF's interpretation of the statute or the manner in which it has historically been enforced."

SB Tactical, along with the law offices of Mark Barnes & Associates, have worked tirelessly for more than two years to correct what they believed to be an inaccurate interpretation of "redesign," related to the Pistol Stabilizing Brace. "It has always been our belief that the addition of our Pistol Stabilizing Brace benefits shooters, both disabled and able-bodied, and that neither strapping it to your arm nor shouldering a brace equipped pistol would constitute 'redesign' of a pistol to a NFA firearm", said Alex Bosco, inventor, founder and CEO of SB Tactical. "We are strongly encouraged by the ATF's reversal of opinion and commend their willingness to continually review policy, including their own opinions, to ensure public safety and the fulfillment of their mission."
There is no logical reason for SBS or SBR firearms to be regulated or restricted any more than handguns and pistols are. This change in interpretation by the ATF makes that abundantly clear. It seems likely the Trump administration will be able to make major reforms in the National Firearms Act.
Removing silencers, SBR and SBS firearms from the cumbersome and expensive bureaucratic controls of the NFA would be a logical and long overdue reform.
It fits well with the Trump agenda of protecting Second Amendment rights and reducing burdensome regulations.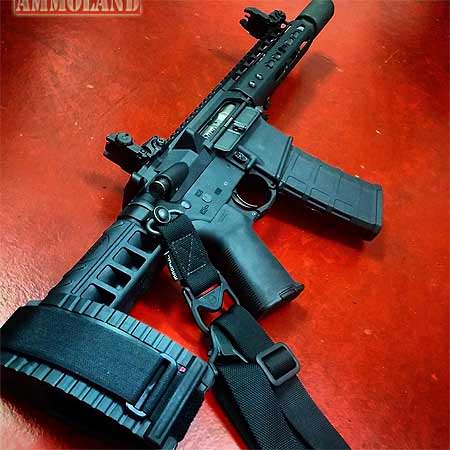 ©2017 by Dean Weingarten: Permission to share is granted when this notice is included.
About Dean Weingarten;
Dean Weingarten has been a peace officer, a military officer, was on the University of Wisconsin Pistol Team for four years, and was first certified to teach firearms safety in 1973. He taught the Arizona concealed carry course for fifteen years until the goal of constitutional carry was attained. He has degrees in meteorology and mining engineering, and recently retired from the Department of Defense after a 30 year career in Army Research, Development, Testing, and Evaluation.