By Mike Fernald
Mike provides us a video demonstration of Otis HardCore Hunter Cleaning System.

USA –  -(Ammoland.com)- As a gun hunter, when it comes to being completely prepared in the field, there are few things as important as a properly functioning firearm.
Although we do as much as we can to prevent them, there are still ways for your gun to become inoperable while hunting due to equipment malfunctions or accidents. So, if and when you have a malfunction, fault, or accident, without the proper tools at hand, your hunt could come to an abrupt end.
Luckily, Otis Technology has designed their HardCore Hunter cleaning system to properly clear, clean and maintain all .17 cal. to 12ga firearms (including all inline muzzleloaders) in the field, in a convenient all-in-one package design.
The HardCore Hunter system is contained in a durable nylon soft case, with a taped water resistant zipper. This kit stows small and compact so it leaves plenty of room for the other important gear that needs to go in your pack. Inside, you will find three Memory-Flex® cables measured at 8", 30", and 34", 7 caliber specific brushes, 3 slotted patch tips, two obstruction removers, All-caliber cleaning patches, a cable extension thread, bore light chamber flag, microfiber cleaning cloth and a .5oz tube of Otis CLP cleaner and lubricant.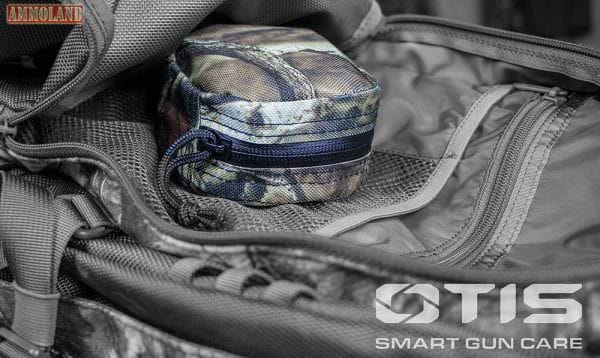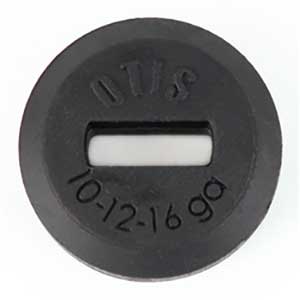 The last items included are two Patch Savers designed to help get full 360° coverage while patch-cleaning your shotgun barrel. These genius little pieces of rubber slide over the brass tip and patch to ensure a tight fit throughout your barrel. Thus, essentially ending the guessing game of which part of your barrel a square patch actually cleaned.
I've been extremely satisfied with this HardCore hunter kit with all the features and capabilities that are fit into such a small package. When you encounter an obstruction or accident in the field that requires clearing and cleaning, this will get the job done, and then some.
And of course, they're available in your favorite Realtree®AP or Mossy Oak® Break Up.
About Mike Fernald & Turkey Hill Outdoors:
Turkey Hill Outdoors, LLC is an organization devoted to sharing our experiences and love for the outdoors and conservation, through video production and photography. We are devoted to telling the stories and sharing the experiences that make the great outdoors truly so great. www.turkeyhilloutdoors.com