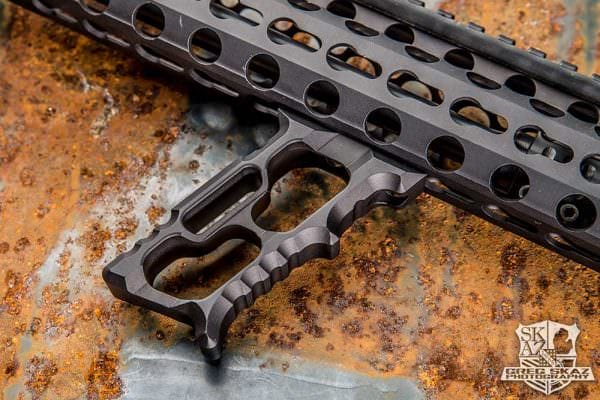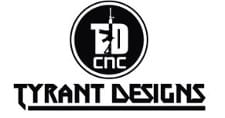 U.S.A. –-(Ammoland.com)- Tyrant Designs CNC, an industry leader in high-end aftermarket AR grips has just announced their release of the new HALO Series MiniVert, a vertical forward grip.
With dimensions slightly smaller than the average AR-15 vert grip, the MiniVert sports an aggressive looking knurl and well thought out ergonomics. Coupled with the ability to fit directly to MLOK and Keymod rail systems, this little grip packs a big punch.
With an overall length just shy of 3 inches, Tyrant instead utilized an elongated lip at the bottom allowing the operator the option of either tucking their pinky behind or resting the finger the traditional way.
"With all of the positive feedback we have received from reviewers, dealers and social media, we are extremely excited to announce the official release of our HALO Series MiniVert! This concept took months of designing and field testing to make it as comfortable as possible while maintaining our well known aggressive styling. It truly is a vertical grip that can be used in all situations on various platforms to heighten the performance of the operator. We are pleased with how it came out and look forward to seeing it on AR's everywhere. "
Shop intro pricing on HALO series MINIVERT now at WWW.TYRANTCNC.COM
About Tyrant Designs CNC
Tyrant Designs CNC is an AR accessories manufacturer based just outside of Chicago. They have had several successful designs for AR pistol grips and are now working on a unique styled hand stop.