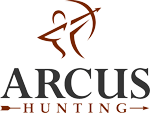 COVINGTON, Ga. -(Ammoland.com)- Arcus Hunting is excited to announce an endorsement agreement with Larysa Switlyk, host of Larysa Unleashed, to promote its Tink's, Dead Down Wind, Obsession Bows, Ramcat Broadheads and Trophy Taker outdoor brands.
The multi-platform entertainment of Larysa Unleashed can be found on YouTube, Wild TV, Tuff TV, Action Channel and World Fishing Network as as the full complement of social media outlets.
"Larysa is an accomplished hunter with an impressive online platform that she uses to communicate to a dedicated audience that follows her outdoor exploits around the world," said Chip Hunnicutt, Director of Marketing for Arcus Hunting. "Our lineup of archery products, scent lures and scent control will give her an unmistakable edge on those adventures."
Throughout 2017 Switlyk will be shooting Ramcat broadheads from a Hemorrhage DE from Obsession Bows set up with a Trophy Taker Smackdown Pro rest.
"What a remarkably fast and smooth shooting bow!," said Switlyk. She added, "Trophy Taker is a hardcore brand with a reputation for toughness and the accuracy and devastation of the Ramcat broadheads blows me away."
Dead Down Wind will be supporting every hunt with its full line of enzyme-based scent control products that don't mask scent, but breaks it down at the molecular level.
"The Dead Down Wind system, from laundry to hygiene and field application, and their ScentPrevent technology is the real deal. It doesn't replace one smell with another, it keeps smells from happening so game never even knows I'm there," said Switlyk.
For deer season, Switlyk is particularly excited about the new Tink's Hot Bomb heated lure and Tink's Hot Shot Gel Stream applicators.
"Tink's is legendary and these new ideas for scent applicators are great!" said Switlyk.
Learn more about Larysa on her website and keep up with her adventures on YouTube.
About Arcus Hunting:
Arcus Hunting is an acquisition and organic growth platform seeking to build a strong portfolio of leading brands in the bowhunting and archery category. Through its brands, Tink's, Dead Down Wind, Obsession Bows, Ramcat, Trophy Taker and Big Game Butter, Arcus markets and manufactures a range of leading deer lures, attractants, scent control products, premium bows, arrow rests, broadheads, replacement blades, quivers, and other archery accessories.
For more information about these brands or products visit their website.