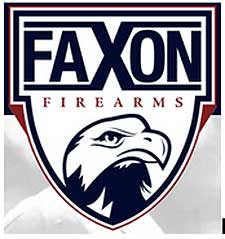 CINCINNATI, OH –-(Ammoland.com)- Faxon Firearms, incessant innovators in the firearms industry, is pleased to announce the expansion of the balanced and versatile Gunner profile to new calibers. The expansion of the Gunner profile includes 300 BLK, and 7.62×39 for the AR-15.
The Gunner profile is designed as a lightweight balanced profile for uses from plinking to competition and combat. The barrel features a near-continuous taper from the extension to the muzzle improving barrel harmonics. From the rear to the gas block, Faxon uses well respected "Government" profiles developed for duty use. From the gas block forward, the barrel's profile is reduced to the minimum needed to retain rigidity and accuracy. The result is a balanced, highly mobile, and maneuverable barrel that is full-auto and suppressor rated.
Different from the 5.56 Gunner profile barrels, the new .300 bore offerings move to a .750" diameter gas block journal. The change is needed to feature concentric 5/8×24 threads common for the calibers. The gas block journal is 1.9" long, perfect for front sight bases, direct impingement, and piston gas blocks.
All of Faxon's 300 BLK and 7.62×39 barrels feature a 1/8 twist, conventionally rifled 100% in-house by Faxon under our numerous quality certifications. The Gunner profile barrels will be available in 4150 steel across various lengths.
"With the enthusiastic response to the original Gunner series barrels in 5.56, it just made sense to expand the profile to new calibers," remarked Bob Faxon, President of Faxon Firearms. "The Gunner barrels are a fantastic balance of weight, accuracy, maneuverability. We also paid special attention to ensure adequate material for heavy-duty and suppressed shooting."
The 16" 300 BLK Gunner barrel is available today directly from Faxon Firearms and through our growing dealer network. New dealers, catalog, and OEM customer inquiries are welcome.
Barrel Material: 4150 Certified Gun Barrel Quality Steel
Barrel Type: Button Rifled
Barrel Caliber: 5.56
Barrel Twist: 1:8
Barrel Length: 16"
Barrel Profile:  GUNNER
Barrel Gas System: Carbine
Inside Finish: QPQ Nitride
Outside Finish: QPQ Nitride
Muzzle Thread: 1/2-28 TPI (Threads Per Inch)
Gas Block Diameter: .625″
Gas Port Diameter: .110″
Gas Block Journal Length: 1.9″
Barrel Extension: M4
Weight:  1.46  lbs
Magnetic Particle Inspected!
11-degree Target Crown
About Faxon Firearms:
Faxon Firearms is a leader in constant evolution in the firearms marketplace focusing on US-made quality and innovation. From the ARAK platform, GUNNER & FLAME barrels, upper receivers, and an ever-expanding portfolio of innovative accessories, Faxon offers quality complete rifle systems and components. New dealers and OEM accounts are welcome.