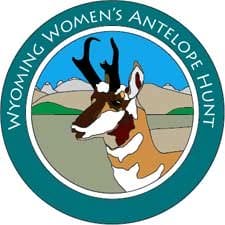 LARAMIE, Wyo -(Ammoland.com)- The Merlin Ranch committed to a platinum-level sponsorship of the 2017 Wyoming Women's Antelope Hunt. Jennie Muir Gordon and her husband, Wyoming State Treasurer, Mark Gordon, own Merlin Ranch, located in the red scoria hills just outside of Buffalo, Wyoming.
Merlin Ranch raises predominantly Angus and Angus-cross cattle. Jennie's family took over the ranch in 1988 and have been dedicated to being good stewards of the rangeland for future generations.
Jennie Gordon has participated in every hunt since the event's inception in 2013 and plans to hunt this year too. The Gordon's continued sponsorship and participation in the hunt aids in the success of the event by raising funds toward WYWF's goals to improve the economic self-sufficiency of women in the state.
This year's hunt will be held Oct. 12-15, 2017 and will bring together more than 40 female hunters from across the nation at the Ranch at Ucross in northeast Wyoming for a weekend of hunting, learning, mentorship and camaraderie, as well as raising funds and awareness for the Wyoming Women's Foundation.
"We are pleased to further support the Wyoming Women's Antelope Hunt in an effort to improve the lives of Wyoming Women through recreation, conservation, and camaraderie" said Jennie Gordon. "The hunt has been a wonderful networking opportunity for me and other women around state. The event provides a chance for women to enjoy a weekend outdoors with friends new and old."
"Merlin Ranch's consistent partnership with our annual event has been paramount to the hunt's success," said Rebekah Smith, WYWF Program Associate. "We really appreciate the Gordon's continued support and participation to raise funds for Wyoming Women. We hope they will continue to partner and hunt with us for years to come!" added Smith.
Please visit the Wyoming Women's Antelope Hunt webpage for more information on sponsorship and individual participation, including scholarships.
Based on its level contribution, each sponsor will have the opportunity to invite women to hunt at the event. The foundation is also seeking dinner sponsors and in-kind donations for its fundraising auctions on Oct. 13.
About Merlin Ranch:
"Our ranch is a family outfit and committed to our community. We are located in the red scoria hills just outside beautiful Buffalo, Wyoming and we are proud to offer our beef, which we raise responsibly using principles of Holistic Resource Management and the Lasater Philosophy of Cattle Management in an effort to make our place a little better over our time here."
Visit the Merlin Ranch online.
About the Wyoming Women's Foundation
The Wyoming Women's Foundation is a priority fund of the Wyoming Community Foundation, which granted out over $6 million to nonprofits across the state in 2016. The Women's Foundation builds on a permanent endowment that will ensure funding to enhance the lives of women and girls in Wyoming for generations to come. It makes grants to organizations that help Wyoming women and girls attain economic self-sufficiency, creates statewide awareness of the barriers to economic self-sufficiency, and supports systems change to eliminate those barriers. Since its inception in 1999, the foundation has invested more than $832,000 into almost 100 organizations.
Learn more on their website.