By Dean Weingarten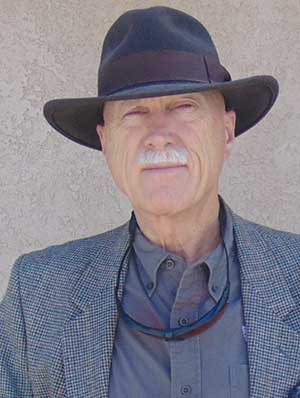 Arizona -(Ammoland.com)- In August, 2016, two professors from the University of Austin, Texas, and an Associate Teaching Assistant Professor, sued the Attorney General of Texas, Ken Paxton, the President of the University of Texas, Austin, and the Members of the Board of Regents of the University of Texas at Austin.
A number of frivolous claims were offered in an attempt to stop the Texas statute allowing exercise of the Second Amendment on Campus from going into effect.
The claims included that the law is vague, the law violated the plaintiffs' First Amendment, Second Amendment, and Fourteenth Amendment rights.  The arguments were childish, irrational, emotional rants.
Here is an example:
48. The Texas statutes and university policies that prohibit Plaintiffs from exercising their individual option to forbid handguns in their classrooms violate the Second Amendment to the United States Constitution, as applied in Texas through the Due Process Clause of the Fourteenth Amendment. These policies and procedures deprive Plaintiffs of their Second Amendment right to defend themselves and others in their classrooms from handgun violence by compelling them as public employees to passively acquiesce in the presence of loaded weaponry in their place of public employment without the individual possession and use of such weaponry in public being well-regulated. This infringement lacks any important justification and is imposed without any substantial link between the objectives of the policies and the means chosen to achieve them.
Judge Lee Yeakel heard the claims, read the suit, and concluded that the plaintiffs had no standing because they had not suffered any harm.
A federal judge has dismissed a long-shot lawsuit filed by three University of Texas at Austin professors seeking to overturn the state's 2015 campus carry law, which allows people to carry concealed handguns inside most public university buildings.

District Judge Lee Yeakel wrote in his decision that the professors — Jennifer Lynn Glass, Lisa Moore and Mia Carter — couldn't present any "concrete evidence to substantiate their fears" that campus carry would have a chilling effect on free speech.
From the decision, at texasattorneygeneral.gov(pdf):
The court concludes that Plaintiffs have not established an injury-in-fact, nor that the alleged injury is traceable to any conduct of Defendants. Friends of the Earth, 528 U.S. at 180-81. Accordingly, the court will dismiss this cause for lack of subject-matter jurisdiction. Crane v. Johnson, 783 F.3d 244,251 (5th Cir. 2015). ("Because [appellants] have not alleged a sufficient injury in fact to satisfy the requirements of constitutional standing, we dismiss their claims for lack of subject matter jurisdiction.")

III. CONCLUSION

IT IS ORDERED that UT Defendants' Motion to Dismiss Plaintiffs' Amended Complaint (Clerk's Doc. No. 64) and Defendant Ken Paxton's Motion to Dismiss the First Amended Complaint (Clerk's Doe. No. 65) are GRANTED
The results of the lawsuit are were expected. The claims were frivolous to those who actually read them.
It took nearly a year for the court to reach that conclusion.  Some Minnesota students attempted to duplicate the Texas protests. No serious incidents have been associated with the restoration of Second Amendment freedoms on Campus.  Other than the Minnesota copy cat protests,  protests related to Texas Campus Carry have withered away.
©2017 by Dean Weingarten: Permission to share is granted when this notice is included.
About Dean Weingarten:
Dean Weingarten has been a peace officer, a military officer, was on the University of Wisconsin Pistol Team for four years, and was first certified to teach firearms safety in 1973. He taught the Arizona concealed carry course for fifteen years until the goal of constitutional carry was attained. He has degrees in meteorology and mining engineering, and recently retired from the Department of Defense after a 30 year career in Army Research, Development, Testing, and Evaluation.