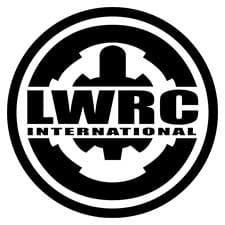 Cambridge, MD –-(Ammoland.com)- Expanding on the huge success of its award winning Direct Impingement rifle line, LWRCI has officially launched the IC DI 300 BLK. The IC DI 300 BLK model is the newest member of the IC DI family whose lineage and design was born out of the US Military M4 PIP program that called for longer barrel life, full ambidexterity, better reliability and user configurable floating rail system.
"Based on the continued popularity of the 300 BLK platform it was a natural line extension for LWRCI and our IC DI line", says David Ridley, senior vice president sales and marketing. "The LWRCI-DI 300 excels on all counts, offering our customers an accurate advanced DI rifle at a price that will surprise you. It is truly a 'Step-Up' from the basic direct impingement rifles on the market now in 300 BLK."
Built from the ground up the IC DI 300 BLK model, is a completely new Direct Impingement rifle chambered in 300 BLK- featuring many of the same performance attributes found in LWRCI's popular Gas Piston – Luxury AR line up.
LWRCI's commitment to craftsmanship is clearly evident in the IC DI 300BLK delivering high performance accuracy and quality the discerning shooter demands and innovation customers have come to expect from LWRCI.
Custom rifle features including:
Monoforge upper
Modular one-piece free float rail
LWRCI cold hammer-forged Heavy Barrel
Fully ambidextrous lower controls:

Mag Release
Bolt Catch/Release and Selector switch

Angled ergonomic Fore Grip
Mil-Spec 6-position buffer tube
LWRCI proprietary advanced DI Bolt Carrier group with keyless gas key.
The IC DI 300BLK is available, like all LWRCI rifles in a California Compliant model configuration.
The IC DI 300 BLK model is shipping now and ready for retail from an authorized LWRCI Wholesale Distributor. See your local dealer for the best prices of the season on the new IC DI 300 BLK and the complete Direct Impingement line from LWRCI. Not just another direct impingement rifle- it's an LWRCI-DI.
The new IC DI 300 BLK is available in LWRCI standard Cerakote colors including Flat Dark Earth, OD Green, Patriot Brown and Tungsten Grey.
About LWRC International
Based in Cambridge, Maryland, LWRC International design s and builds high performance firearms. Its mission is to deliver absolute reliability, consistent accuracy and extreme durability in its products. Through innovative design, engineering excellence, and cutting edge manufacturing processes and materials techn ologies, LWRCI products are built to perform and to exceed end user ex pectations. Visit www.lwrci.com or call 4 10 – 901 -1348 for more information on LWRCI products