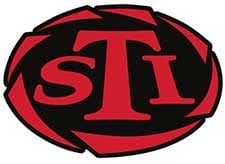 U.S.A. –-(Ammoland.com)- Purpose built for the demanding needs of the sport, the new [NERD] (Next Evolution Research and Design) Pistol Coffin 3 Gun Holster maintains competitors' pistol safety, yet still provides a draw stroke that is fast, consistent and repeatable. This is a complete holster solution for any 3 Gun competitor. Whether in the 3 Gun Nation Pro Series or a beginning 3 Gunner, having your pistol safe and secure at your side ensures you finish the match without sacrificing speed on your draw stroke.
The [NERD] Pistol Coffin 3 Gun Holster fits all STI 2011 pistols up to 5" with or without a tac rail as well as STI's DVC 3-GUN.
The [NERD] Pistol Coffin features a special hood that keeps the rear sight protected during competition. The Trigger Guard Retention snaps in place around the trigger guard of the pistol to ensure the strongest lockdown during movement.
The holster is custom molded of thick Kydex in Atlanta, Georgia and includes an Invictus Practical Holster Hanger, (long version) that is approximately six inches long and two inches wide, constructed of 6061-T6 hard-anodized aluminum with 18-8 stainless hardware. It also includes a BladeTech Tek-Lock belt attachment device.
For more information, please visit www.stiguns.com or e-mail [email protected]
About STI International. Performance Defined. STI is based out of Georgetown, Texas and is the premier manufacturer of 1911 & 2011 style firearms. The company is dedicated to providing the highest quality firearms for competition, duty or self-defense use. From introducing the firearms industry into the precision world of "EDM" hammers, sears, and components to the invention of the legendary 2011 platform, STI has continually led the firearms market in product development and quality.