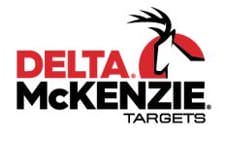 USA -(Ammoland.com)- Delta McKenzie, the leader in manufacturing and supplying archery targets, has introduced the Chunk layered target for broadhead and field-point practice.
Chunk's innovative features include integrated handles so no ropes or wraps are needed. The cube design offers equal arrow penetration depth on all sides providing an increased total shoot-able area. With the ability to shoot all sides, archers will appreciate getting more use out of their target.
Additional features include bright white aiming spots and durable Mo'Foam. Patented Mo'Foam is the densest foam on the market and Delta's exclusive heat process fuses it together into a single block.
The welded-solid design eliminates the straps and bands that are needed to hold other brands' layered targets together. Chunk is rated for high-speed bows and most crossbows.
Visit their website to see the Chunk and full line of Delta McKenzie archery targets.
Features:
Cube design—shoot-able on all sides
Integrated handles
Heat-welded layered durable Mo'Foam construction
Field-point and broadhead compatible
Available in three sizes: 12", 15", and 18"
MSRP: 12″ – $39.99
15″ – $74.99
18″ – $119.99
About Delta McKenzie:
There are many distinctive features that define Delta McKenzie Targets – uncompromising quality, distinctive design, great durability and performance, and a top notch shooting experience. Yet it's the combination of our two brands that makes our targets so unique.
For more information, visit their website.