By John Crump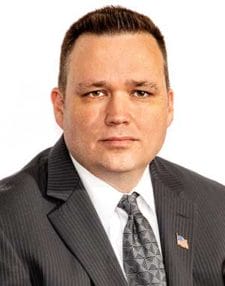 U.S.A. –-(Ammoland.com)- I love my Glocks. I have multiple Glocks from Generation 3 to Generation 4. I am quite partial to Gen 3 Glocks. Almost everything on them I would say lives up to the motto of "Glock Perfections. I did say almost; One thing I don't is the sights which I always replace out right away.
The one other thing I do not like is the sponge like triggers. I am hearing this is finally addressed on Generation 5, but that doesn't help me on the Glocks I currently own. I decided to start upgrading all my triggers
On my Glock 17 that I have featued in the my "Glock 17 Reaper Build" I used an Overwatch Precision Falx Trigger. I fell in love with this trigger. From the looks to the feel this trigger and I were a match made in heaven.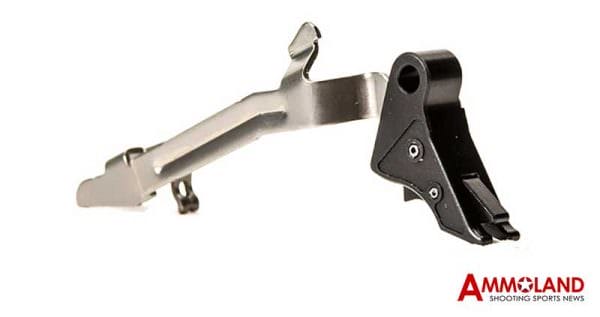 I decided next trigger that needed upgrading was the trigger on my Glock 19, and since I loved my Falx trigger I decided to try out the Overwatch Precision Tac Trigger. I figured that if the Falx was an awesome trigger then why not try another one of their triggers? Overwatch Precision was kind enough to hook me up with a trigger to try out and review.
The Overwatch Precision Tac Trigger is a flat faced trigger. Most of my guns are still curved triggers including the one on the Reaper.
I am late to the flat faced trigger game, but they are growing on me. I was skeptical at first thinking that they are a fad, but I am now beginning to see their value to improve accuracy.
This is a full drop in trigger. With the Overwatch Precision Tac Trigger there is no fitting and filing needed. Overwatch Precision will tell you to have a gunsmith install it, but I am pretty sure that is only for legal reasons. Anyone with access to Youtube should be able to install this within 3 minutes or less without any issues issue.
Like the Overwatch Precision Falx Trigger, the Tac trigger shoe and trigger safety tab is machined out of 7075-T6 aluminum alloy. This is the same tough aluminum alloy that a lot of AR15 receivers are milled out of. This trigger will stand up to a lot of abuse.
Overwatch Precision anodized both the trigger shoe and the trigger safety tab using a type III anodization process. This gives it a tough hard finish that protects the trigger from wear and tear. These pieces are anodized to the military standard of MIL-A-8625.
The trigger bar of the Overwatch Precision Tac Trigger is treated with an NP3 firearms finish by Robar and attached stainless steel coil spring pins. The NP3 coating process co-deposits Teflon with electroless nickel, This gives you an ultra tough coating that keeps grime from sticking to the trigger bar. This makes the already reliable Glock super reliable.
The trigger shoe of the Tac Trigger can be purchased in black, gunmetal gray, or bright red. The safety tab comes in black, burnt gold, or red. The one I received had a gunmetal gray trigger shoe and a black safety tab. It looked pretty slick. It didn't draw too much attention, but it still had it a little pop.
I chose the Overwatch Precision Tac Trigger for my Glock 19 because this is my carry gun and I wanted the same trigger pull weight as the factory Glocks. I didn't feel comfortable in lightening the trigger up. I feel this made my carry gun safer since I am more accurate shooting it and the pre-travel of the trigger is shorter.
I took my Glock 19 with the newly installed Overwatch Precision Tac Trigger to the range, and it performed. Much like my previous Overwatch Precision trigger, this trigger was as advertised. I was extremely happy with it.
Shooting the Overwatch Precision Tac Trigger
The first thing I noticed with the Tac Trigger is that pre-travel is greatly reduced. It has been reduced to the point where I wouldn't want it reduced any more. It is right to the edge where if you squeezed any more performance out of it you would skimp on safety. Since this is my carry gun I didn't want to skimp on safety.
The trigger break on the Overwatch Precision Tac trigger was just as smooth as the Falx trigger. The spongy feel of the OEM Glock trigger was gone. The trigger felt crisp. This is the biggest improvement that the Tac trigger has over the standard Glock trigger.
There is a small indexing hook at the bottom of the trigger shoe. This really helped on my finger placement when working from drawing from a holster. I could get my shots off quicker. It might only be a fraction of a second quicker, but in a gunfight that might be the difference between life and death. This little addition is one of my favorite features on the Overwatch Precision Tac trigger.
The flat trigger that Overwatch Precision used also helped with my accuracy. The more and more I use flat triggers the more I am becoming a believer. I think it is helping my finger placement which in turn is helping my accuracy. I still prefer the look of a curved trigger though.
I know there is a big debate on the legal ramifications of modifying your trigger, but I only found one case where a modified trigger was used against someone in court. Other than a single case I was not able to locate any other legal cases. They might be out there, but I wasn't able to find them.

In the case, I found the pull weight was changed to make it a hair trigger. The gun was also modified to remove safety features as well. The modifications were also crudely done. It seemed it was more of a case of a "do it yourself" on the cheap that made the gun exceedingly unsafe more than an aftermarket trigger. In fact, the gun in question had the stock trigger albeit modified.

I also spoke to a lawyer who doesn't want to be identified because he doesn't want anyone to claim he is giving them legal advice. He stated if the trigger pull weight is close to the factory pull weight there should not be any legal problems if used in a self-defense case. He also could not identify any cases where an aftermarket trigger was brought up in court. This backs up what I think the reality is compared to what perception is, but then again I am not a lawyer.
Overall I could not be happier with the Overwatch Precision Tac trigger. I will be continuing to buy their products for my other Glocks in the future. For $139 at the time of this writing, I think this is a no brainer for an upgrade to your Glock.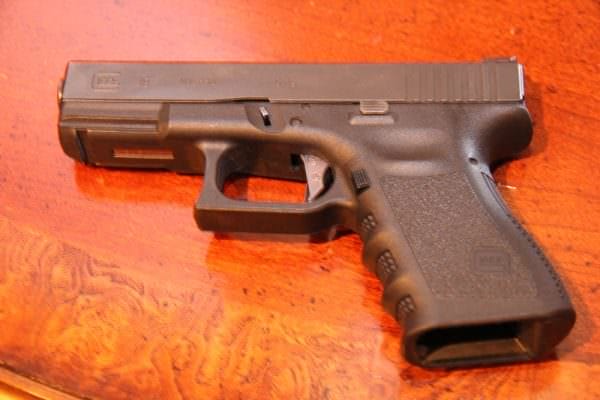 Overwatch Precision Tac Triggers can be found at http://overwatchprecision.com
About John Crump
John is a NRA instructor and a constitutional activist. He is the former CEO of Veritas Firearms, LLC and is the co-host of The Patriot News Podcast which can be found at www.blogtalkradio.com/patriotnews. John has written extensively on the patriot movement including 3%'ers, Oath Keepers, and Militias. In addition to the Patriot movement, John has written about firearms, interviewed people of all walks of life, and on the Constitution. John lives in Northern Virginia with his wife and sons and is currently working on a book on the history of the patriot movement and can be followed on Twitter at @crumpyss or at www.crumpy.com.