YouTube personality, Graham Baates, gives us a video report on the DoubleStar STAR10-B.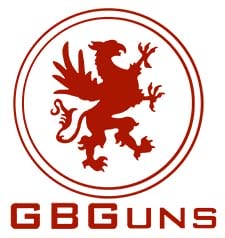 USA – -(Ammoland.com)- DoubleStar manufacturing seems to be where artisans and gun folks congeal.  Not long ago we got to try out their highly-underrated Midnight Dragon and were impressed. 
Not only has that rifle given us the best ten-shot group we've ever shot, but it looked good doing it.  The Folks at DoubleStar remind me a bit of the automaker Audi.  Not only do they build great performers, but they include little twists that make an attractive product which stands out in the crowded field of alternatives.
Doublestar's 10B is an AR-10 rifle chambered in .308 WIN with style ready for a win.  While the stylistic billet receivers may not appeal to all, their uniqueness is undeniable.
Perhaps it's my old-school Army background, but the extended and textured magazine well made for a perfect perch for my support hand.  I know the mag-well grip is no longer "in", but it got me through Afghanistan and Iraq.
To see more of what I'm talking about, take a look at the tabletop video of the DoubleStar STAR10-B rifle below.
Specifications as taken directly from the product website:
DoubleStar STAR10-B SPECS:
| | |
| --- | --- |
| PRODUCT WEIGHT | 9.95 lbs. |
| CALIBER | .308 |
| MODES OF FIRE | Semi – Automatic |
| OVER ALL LENGTH | 41.5″ |
| BARREL LENGTH | 18″ |
| BARREL TYPE | Wilson Air Gauged |
| TWIST RATE | 1:11.25 |
| BARREL MATERIAL | 416 Stainless Steel |
| BARREL FEATURES | Air Gauged, Stainless Steel, Fluted, Free Floating |
| SIGHT / GAS BLOCK | Low Profile Gas Block |
| MUZZLE DEVICE | Bullseye™ Muzzle Brake |
| HANDGUARD | Samson Evolution (15″) |
| UPPER RECEIVER TYPE | Flattop |
| UPPER RECEIVER MATERIAL | Billet Aircraft 7075 T6 Aluminum |
| UPPER RECEIVER COATING | Anodized to Mil-Spec |
| UPPER RECEIVER FEATURES | Brass Deflector, Dust Cover |
| LOWER RECEIVER MATERIAL | Billet Aircraft 7075 T6 Aluminum |
| LOWER RECEIVER COATING | Anodized to Mil-Spec |
| LOWER RECEIVER FEATURES | Integrated Trigger Guard, Enhanced Magwell |
| CHARGING HANDLE | BCMGUNFIGHTER™ Charging Handle with MOD4 Latch |
| FIRE CONTROL GROUP | CMC 3.5 lb Flat Trigger Group |
| MAGAZINE CAPACITY | 20 rd. |
| BUTTSTOCK | ACE™ Hammer™ Stock |
| PISTOL GRIP | Hogue® |
| OTHER FEATURES | Enhanced Extraction System |
| ACTION | Direct Gas Impingement |
| BRAND | DoubleStar Corp. |
| MANUFACTURER | DoubleStar Corp. |
| COUNTRY OF MANUFACTURE | United States |
| WARRANTY | Yes |
On the range, the 10B demanded to be fired quicker and quicker.  Between the Bullseye brake, CMC trigger, and Ace stock it was incredibly manageable and aside from the AR-10 heft felt more in the shoulder like .223 than .308.  This is most evident in our multi-mag test in the video below.
Range testing involved our multi-mag and multi-load test.  The magazine test is meant to find out which magazines function with the gun.  This is extra important with AR-10 as there is no "mil-spec" and so not all magazines fit all receivers well enough to interact with all bolts.  The multi-load test involved ammunition from Federal, Gorilla Ammunition, and Nosler.  Loads ranged from 125gr to 175gr in a test to see how each load would function with this rifle's twist rate and barrel length.  We look for mode accuracy.  In looking for the mode, we are testing to see how the average marksman can expect loads to perform.  Two shooters each fire five shots for a total of ten rounds.  This half-box test help make flyers more obvious.  See the results below.
About Graham Baates
"Graham Baates" is a pen name used by a 15-year active Army veteran who spent most of his time in the tactical side of the Intelligence community including tours in Afghanistan and Iraq. Post-Army Graham spent some time in the 3-Gun circuit before becoming a full-time NRA Certified defensive handgun instructor and now works as an industry writer while curating a YouTube channel on the side. Visit Graham on Youtube