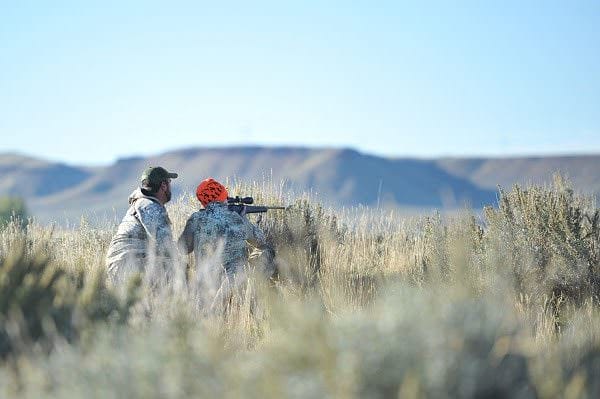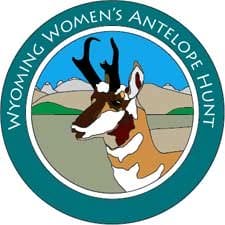 LAMAIE, Wyo. -(Ammoland.com)- Recognizing the achievements of hunters, Ashlee Lundvall, 2013 Ms. Wheelchair USA and a special guest hunter at the 2014 hunt, handed out awards during a ceremony at the fifth annual Wyoming Women's Antelope Hunt.
The hunt was held Oct. 12-15, 2017 at the Ranch at Ucross in northeastern Wyoming. In 2013, the Wyoming Women's Foundation created the hunt to promote camaraderie and mentorship through hunting.
The event's dinner and auction, which this year had a sold-out crowd of 300, also raises funds for grants and special projects that help Wyoming's women and girls achieve economic self-sufficiency.
This year's hunt resulted in 38 of 44 hunters harvesting antelope. Next year's event is slated for Oct. 11-14, 2018.
Cynthia Cloud, Wyoming's State Auditor, was a special guest at the 2017 hunt. Courtney Nicolson, Senior Writer and Producer at the Sportsman Channel, and columnist for Women's Outdoor News, was a media guest, and will be creating a video of her experience. She also did an Instagram takeover of the Wyoming Women's Foundation's account at the 2017 hunt.
2017 Awards:
Working with North America's oldest wildlife and habitat conservation organization, Boone and Crockett Club, the Wyoming Women's Antelope Hunt has structured its awards to adhere to the core principles of conservation and hunting ethics. This year's award recipients are below.
Annie Oakley Award
The Annie Oakley Award was presented to hunters who harvested their pronghorn by firing only one shot during the two-day hunt. Award winners were:
Karen Ayers (Houston, TX)
Lynne Boomgaarden (Cheyenne, WY)
Laurie DeVries (Atascadero, CA)
Leah Ehret (Elgin, MN)
Roxanne Garaventa (Cheyenne, WY)
Kassidy Groeper (Laura, IL)
Shelby Hatch (Destin, FL)
Tana Hoffman (Alpine, WY)
Havely Holt (Douglas, WY)
Marilyn Kite (Laramie, WY)
Johanna Neilson (Council, ID)
Stephanie Pearsall (Oswayo, PA)
Peggy Rice (Cheyenne, WY)
Danielle Sanville (Southampton, MA)
Karey Stebner (Rawlins, WY)
Jana Waller (Missoula, MT)
Roman Goddess Of The Hunt Award
The Roman Goddess of the Hunt Award was presented to first-time big game hunters who harvested an antelope. Roman Goddess Award winners:
Karen Ayers (Houston, TX)
Cynthia Cloud (Cheyenne, WY)
Becky Cooper (Sheridan, WY)
Laurie DeVries (Atascadero, CA)
Sarah Hamlin (Lander, WY)
Tana Hoffman (Alpine, WY)
Havely Holt (Douglas, WY)
Megan Jacob (Cary, NC)
Nichole Jaggers (Houston, TX)
Danielle Pilkinton (Houston, TX)
Founders' Cup Award
The Founders' Cup Award goes to a corporate sponsor team with the closest average shot distance; all team members must harvest. It is named for the hunt founders, Marilyn Kite, Donna Wichers and Lynne Boomgaarden, and was presented presented by Marilyn Kite and Lynne Boomgaarden, both of whom hunted at the event this year. The winner of the 2017 Founders' Cup was BP Lower 48 with an average shot distance of 127.6 yards.The team's hunters were:
Karen Ayers (Houston, TX)
Mona Dunegan (Hesperus, CO)
Nichole Jaggers (Houston, TX)
Danielle Pilkinton (Houston, TX)
Brittany Smith (Oklahoma City, OK)
Super Stalker Award
The Super Stalker Award goes to the individual closest to her antelope when making the kill shot. The 2017 Super Stalker was:
Karey Stebner (Rawlins, WY) with a shot distance of 40 yards, who was guided by Fritz Bates (Clearmont, WY)
Roosevelt Award
The hunt's Roosevelt Award is named after Theodore Roosevelt, U.S. president, conservation champion and co-founder of the Boone & Crockett Club. This award celebrates the type of personal character Teddy Roosevelt held in highest regard – an adventurous spirit, determination, self-reliance, and the need to give back more than what is taken – all of which he believed defined what was inside every true sportsman and sportswoman. Voted on by the guides, this award is given to the participant that had the fortitude to keep trying and hung tough, win lose or draw. Roosevelt Award winner:
Laurie DeVries (Atascadero, CA)
Cantelope Award
This award was not part of the original set of awards created with Boone & Crockett's partnership. It is an informal award created in 2015 that goes to the hunter who keeps her sense-of-humor about her throughout the hunt even though she doesn't harvest an animal. In 2015, hunter Danise Edmonds (Katy, TX) hunted hard for two days, but in the end, she did get close enough to take a shot. Recognizing the spirit of the hunt did not depend on getting an antelope, but in enjoying the experience, Danise asked her guide to stop at the grocery store before returning to the ranch. She went inside and returned with a cantaloupe, saying with a grin that she got her (c)antelope. She attached her carcass tag to it and a set of make-shift horns imagined from the weathered trunk of a sage brush.
The 2017 Cantelope Award was presented to Deb Gentry (Buffalo, WY), who cheerfully stated when telling her hunting story that, "At least I got really good at loading and unloading my gun!"
About the Wyoming Women's Foundation:
The Wyoming Women's Foundation is a priority fund of the Wyoming Community Foundation, which granted out over $6 million to nonprofits across the state in 2016. The Women's Foundation builds on a permanent endowment that will ensure funding to enhance the lives of women and girls in Wyoming for generations to come. It makes grants to organizations that help Wyoming women and girls attain economic self-sufficiency, creates statewide awareness of the barriers to economic self-sufficiency, and supports systems change to eliminate those barriers. Since its inception in 1999, the foundation has invested more than $832,000 into almost 100 organizations.
Learn more at www.wywf.org.