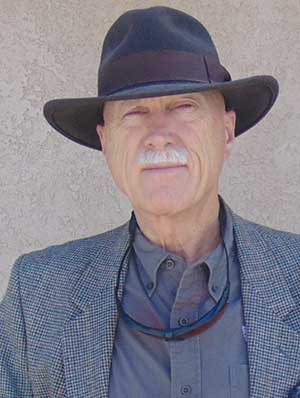 Arizona -(Ammoland.com)- A year ago, the United Way Worldwide was pressured to shut down a charity raffle in Otero County, New Mexico. The reason: guns.
The United Way succumbed to pressure from the national media, such as the LA times. New Mexicans to Prevent Gun Violence, a political non-profit formed in 2013, pushed the Global United Way Worldwide to stop the charity raffle.
New Mexicans to Prevent Gun Violence Co-President Miranda Viscoli sent a letter to United Way Worldwide alerting the organization about the firearm raffle that led to the suspension of the raffle.

"Basically putting 104 firearms back into a state where gun violence is destroying our communities," Viscoli said. "It's unconscionable. It has nothing to do with what United Way is about. They're paving the road for other United Way branches to hold raffles."
The basis for opposition to the raffle appears to be simplistic and false: Guns are bad. Notice the Orwellian word usage "putting guns back". When were those guns taken from the state to begin with? Those who oppose an armed population repeatedly say they do not want to take anyone's guns. Yet Co-President Viscoli wants to stop people from obtaining firearms. How else can you interpret her unfounded claim that allowing people to obtain firearms is destroying communities? If she believes that, how could she, in good conscience, allow people to have the firearms they have now?
Bearingarms.com did great investigative work on the issue over a year ago.
Viscoli is the chair-elect of the Santa Fe Chapter of the United Way, and a moved back to New Mexico from Los Angeles a few years ago. She graduated from New York University with a Bachelor of Arts degree. She has put her work on a advanced degree on hold while devoting her time to promote the gun violence group.  She appears to be a true believer, and does not get paid.
Thrive, formerly associated with the United Way, did the right thing. They cut themselves loose from United Way Worldwide. From the press release by letsthrivenm.org
As the United Way Worldwide continues to grow and change, the small local United Way has come to find that the larger United Way Worldwide's long-term goals do not align with the local United Way's community goals. The UWOC board made the decision to refocus specifically on the needs of Otero and Lincoln Counties and move forward with an organization name change.
Using charity organizations to push for political change is a specialty of the Left. The use of firearms raffles to raise money for charities brings in significant resources to help people in Otero county. It was attacked because it did not support the political narrative the leftist activists were promoting.
Now it is back, bigger and better than ever. It is no longer affiliated with an international group that can be pressured by the media in an attempt to control it. A portion of the funds it collects will stay in the community instead of being siphoned off to an international organization.
©2017 by Dean Weingarten: Permission to share is granted when this notice is included.
About Dean Weingarten:
Dean Weingarten has been a peace officer, a military officer, was on the University of Wisconsin Pistol Team for four years, and was first certified to teach firearms safety in 1973. He taught the Arizona concealed carry course for fifteen years until the goal of constitutional carry was attained. He has degrees in meteorology and mining engineering, and recently retired from the Department of Defense after a 30 year career in Army Research, Development, Testing, and Evaluation.