Fayetteville, AR –-(Ammoland.com)- John Pavlovitz has written me a letter. It's from 2015, but he announced it to the world again in a recent tweet. Admittedly, the letter wasn't just to me, since his short epistle is titled, "Letter to an American Gun Lover." After reading it, I may have to run to a clinic to have my blood sugar level checked, given how syrupy sweet it is, but at the same time, there is cause for hope to be found in what he has to say.
Who is John Pavlovitz? His website and his Huffington Post page say that he's been in the ministry for about two decades, on staff currently at the North Raleigh Community Church that declares, "We don't organize around agreed-upon doctrines. We organize around a way of relating."
Don't you feel better already? If you're like me, you said no. I want to see facts and logic, but it's clear from Pavlovitz's writing that he focuses on emotion. He declares at the start that he's not going to argue the evidence and not going to think through to a conclusion. In his view, these things would be an act of "violence with you as a way of protesting violence."
I'll take that as a concession that he can't make an effective case for his position. But despite his touchy-feely affectations, he turns passive-aggressive, spewing accusations while pretending to be a paragon of peaceful virtue.
Contrary to Pavlovitz's assertions, I do care when people are murdered, whether one at a time or in groups. But I think that when we seek solutions, they should show evidence of doing good. And gun control doesn't qualify. Again and again, the evidence shows that honest government and expanding opportunity to all is what reduces violence, not busywork programs that punish the law-abiding.
Typical for advocates of the hashtag, #gunsense, Pavlovitz has faith, and that's all that matters to him. He declares that he will turn the other cheek and refuse to return evil for evil. He closes by saying, "I will not engage in another shootout today. I will lay down my guns. I will not return fire. Peace."
If only he were being honest here, I'd thank him for his cooperation. If he wants to disarm himself, I won't get in his way. The thing that he doesn't understand is that if his promise not to use violence is genuine, he is in no danger from the millions of law-abiding gun owners in this country. It wouldn't surprise me if he confuses us with criminals, even while the vast majority of the millions of gun owners do no wrong with their guns. And the number who do has been on the decline for years.
But Pavlovitz has reserved one weapon: Love. He capitalizes the word. This is disturbing, since when I think of people who use what they call love as a weapon, I typically have abusers in mind. Perhaps he's planning to do battle with Barney the Dinosaur.
As I said, he's welcome to disarm. He's welcome to surrender, though I have my doubts regarding his intentions. People like this are convinced of their own righteousness, and as he states at the start of his letter, he has no intention of civil discourse. His goal is to smother rights with compulsory love, and it's up to the good people of this country to stand against him for freedom.
---
About Greg Camp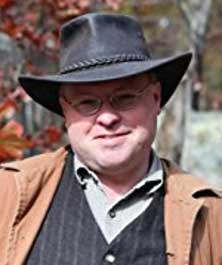 Greg Camp has taught English composition and literature since 1998 and is the author of six books, including a western, The Willing Spirit, and Each One, Teach One, with Ranjit Singh on gun politics in America. His books can be found on Amazon. He tweets @gregcampnc