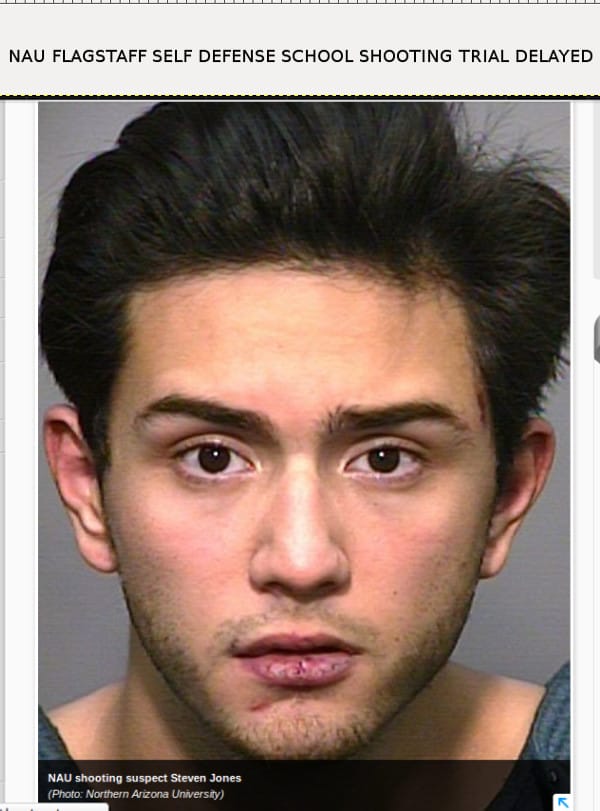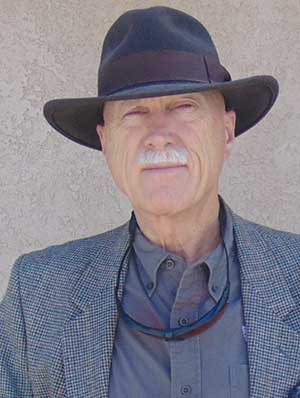 Arizona -(Ammoland.com)- On 18 October, 2015, an 18-year-old student, Steven Jones, was attacked by a drunken mob of fraternity members. One member ran up to Jones and sucker punched him.
Jones two friends were on the ground defending themselves. Jones ran to his car and retrieved a legally owned pistol. At least one of the fraternity member ran at Jones, who fired, killing one and wounding two others.
The incident was initially characterized as a school shooting. Jones cooperated with authorities.  They charged him with first-degree murder.
As more evidence became available, it was learned that everyone Jones shot was legally intoxicated with alcohol. Most had traces of marijuana in their system. No alcohol or drugs were found in Jones blood.
The trial ended in a hung jury and mistrial. The judge immediately stated that Jones would face a new trial, starting on 1 August, 2017.  This is a bit unusual.
Prosecutor offices usually take a little time to decide whether a new trial is in the best interest of the community, or not. Judges do not make that decision. Apparently, the prosecution informed Judge Slayton of their decision before he made the announcement.
The retrial of accused Northern Arizona University shooter Steven Jones won't happen in October because a member of his defense team is medically unable to proceed to trial at that time.

Coconino County Superior Court Judge Dan Slayton on Wednesday set a new trial date for March 27, 2018, despite objections from prosecutor Ammon Barker.

The trial had been scheduled to begin Oct. 10 after being postponed once in August.

Slayton also said there were offers made by the Coconino County Attorney's Office that would have "significantly reduced the exposure Mr. Jones would suffer if he proceeded to trial." But Slayton said that "Mr. Jones, acting on the advice of counsel, has decidedto reject the offer and proceed to trial."
The Steven Jones case is being prosecuted by the Coconino County Attorney's office. The office has not been Second Amendment friendly. It was the Coconino County Attorney's office that persecuted Harold Fish.  Harold Fish spent years in prison before the Arizona Court of Appeals reversed the conviction. The Arizona legislature changed Arizona law on self-defense back to what it had been, 9 years earlier, because of the Harold Fish case.
Judge Slayton refused to allow body camera video taken at the scene, minutes after the shooting, to be shown to the jury as evidence.  Here is the officer body camera video.
A motion for mistrial by the defense was refused by the trial judge, Dan Slayton. on 27 April, 2017.  In the video, a bloodied and hysterical 18-year-old, Steven Jones, tells the police how glad he is that they are there, and that he thought he was going to die.
In the closing arguments, the prosecution claimed that Steven Jones had never claimed self-defense until he was at the police station. The defense called for a mistrial over this false assertion. Judge Slayton ruled that a transcript of some of Jones statements in the video would be allowed to be shown to the jury, to offset the bad information put forward by the prosecution.
Two days later, the judge declared a mistrial due to a hung jury.
The new trial is set for 27 March, 2018.
It would seem to be a good time to have a different judge supervise the new trial.
Judge Slaytion will be the judge in the new trial as well as the old one.
©2017 by Dean Weingarten: Permission to share is granted when this notice is included.
About Dean Weingarten:
Dean Weingarten has been a peace officer, a military officer, was on the University of Wisconsin Pistol Team for four years, and was first certified to teach firearms safety in 1973. He taught the Arizona concealed carry course for fifteen years until the goal of constitutional carry was attained. He has degrees in meteorology and mining engineering, and recently retired from the Department of Defense after a 30-year career in Army Research, Development, Testing, and Evaluation.